PREMIUM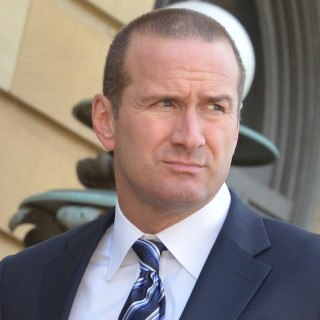 Ethics and Professionalism He is very competent , diligent , and honest and worthy of a client's trust.
View More
Q. How do you know this lawyer?
Current or Former Co-Worker/Colleague
Eric is a colleague and have worked with him for 30 years.
Q. In the cases you were involved in with this attorney, which of the following apply?
Work with some of his clients on other matters and have worked with Eric on cases in the past.
Q. When did you work with this lawyer?
for 30 years
Q. Was this lawyer an effective advocate/counselor and why?
Yes
Yes, Eric is diligent and meticulous in his preparation and detail
Q. Please rate this lawyer on the following:
Legal Knowledge:
Excellent
Many years of his experience in the domestic relations field has sharpened his skills and knowledge
Legal Analysis:
Excellent
Able to analyze a case and break down into the essential components
Communication Skills:
Excellent
Have vast experience in communicating with clients and the courts and presenting cases to the courts.
Ethics and Professionalism:
Excellent
Eric is always honest and fair and extends the same courtesy, candor to other attorneys
Q. For which practice area(s) would you recommend this lawyer?
Domestic relations or family law or divorce work
Q. Which of the following skills does this lawyer possess?
Business Advising
Client Relations
Collaboration
Dispute Resolution
Document Review
Drafting
Emotional Intelligence
Financial Literacy (handling client funds)
Legal Research
Legal Writing
Litigation
Mediation
Negotiation
Oral Argument
Problem Solving
Trials
Use of Technology
Q. Please provide any additional comments about this lawyer
One would want to be represented by Eric. He endeavors to achieve your lawful objectives as expeditiously and economically as possible.
Q. I would recommend this lawyer to my family and friends
Yes