PREMIUM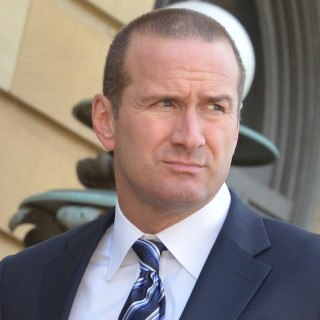 What Clients Are Saying
2 Recommends
Kerry Pollack
Recommends
February 7, 2022
You would be lucky to have him represent you.
It is with great fondness, admiration, gratitude and respect that I put forth this review of my experience with the services provided by Eric Skidmore, Esq. of Skidmore and Associates. Eric is knowledgeable, diligent, smart and humble. If he is unsure of something, he researches and then educates his client. I'm sure a lot of these things could be said about a lot of lawyers, and I had consultations with many lawyers pertaining to my case. The qualities that set Eric apart from any other
lawyers I have known are his compassion, his empathy and the fact that this man really cares about his client. The first time I spoke with him I knew he was "different" and sensed immediately I would be in qualified, capable hands and my feeling never waivered throughout the duration of my case. At first I was surprised and amazed at how hard he was working for me until I realized that's who he is and what he does. He is ethical, efficient, fastidious and I truly don't know what I would have done without him. I would never have been represented so effectively by anyone else because not only is he super smart, but Eric is truly a good and kind person. Having him as my advocate is what helped me get through the most difficult time in my life. In fact, he is the only person I always knew had my best interests at heart. I hold him in the highest regard and actually think of him as a friend. To say that I would recommend Eric Skidmore, Esq. is an understatement. You would be lucky to have him represent you.
View More
Jason D.
Recommends
April 6, 2021
In the field of Family Law, there's Eric Skidmore and then everyone else.
Though I will try, I cannot say enough positive statements about Eric Skidmore. From my initial consultation to my final conversation, Eric has been the definition of knowledgeable and effective. Worth every penny for his experience and expertise, Eric keeps you informed throughout every step of the way. I never felt like I wasn't a priority to Eric, and he made sure to fight for every inch of my rights during an ever changing situation, and provided exemplary results. I implore you to
consider Eric, when it comes to your kids they deserve the best... so do you in your fight to keep them in your life.
View More