 Lawyer Rating and Reviews
Ethics and Professionalism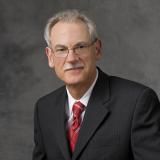 I worked with Eric in the same office for five years. He was always well-prepared and provided our clients with sound legal representation.
View More
›
Q. How do you know this lawyer?
Current or Former Co-Worker/Colleague
Friend
Eric and I have known each other for many years, and also practiced in the same office for five years.
Q. In the cases you were involved in with this attorney, which of the following apply?
As members of the same office, we often worked together on cases. We also would represent the same clients on different matters.
Q. When did you work with this lawyer?
1996-2001
Q. Was this lawyer an effective advocate/counselor and why?
Yes
Yes, Eric has practiced for decades and has experience in many areas of civil and family law as well as criminal law.
Q. Please rate this lawyer on the following:
Legal Knowledge:
Excellent
Eric's practice is general, so he must stay on top on multiple areas.
Legal Analysis:
Excellent
When working together for clients, we would regularly brainstorm to develop tactics.
Communication Skills:
Excellent
Eric is effective in presenting facts and making arguments in court.
Ethics and Professionalism:
Excellent
During our five years practicing together, I interacted with Eric on a daily basis.
Q. For which practice area(s) would you recommend this lawyer?
Family Law, estate planning, general business law.
Q. Which of the following skills does this lawyer possess?
Business Advising
Client Relations
Litigation
Negotiation
Problem Solving
Trials
Q. I would recommend this lawyer to my family and friends
Yes