PREMIUM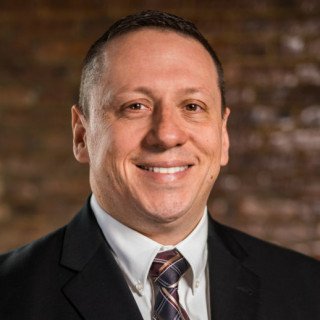 Ethics and Professionalism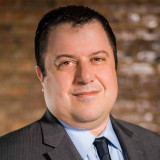 Ed brings to the legal practice the intelligence, education, dedication and emotional IQ that is required to successfully assist clients and maintain professional relationships which help his clients in the future. I would strongly recommend Ed to anyone who needs representation in his areas of practice.
View More
Q. How do you know this lawyer?
Current or Former Co-Worker/Colleague
Friend
Ed and I have worked together on numerous cases over our 20+ years as attorneys.
Q. In the cases you were involved in with this attorney, which of the following apply?
Same Client
Different Client, Same Side of Case
Ed has represented parties in commercial and residential real estate transactions in which we had common clients or clients who were on the same side of a case or transaction.
Q. When did you work with this lawyer?
Numerous times over the past 20+ years.
Q. Was this lawyer an effective advocate/counselor and why?
Yes
Ed is the most diligent and thoughtful real estate attorney I have dealt with in my many years in practice. His experience in complex commercial transactions and his attention to his client in residential matters have always given his client the best opportunity for a successful result.
Q. Please rate this lawyer on the following:
Legal Knowledge:
Excellent
Ed's knowledge of all aspects of real estate - from complex commercial transaction to every day home purchases and sales - is both impressive and always expanding. I know that when we work on a matter, he always has his client's best interests in mind and leans on his legal knowledge in getting the best result.
Legal Analysis:
Excellent
I am always impressed with Ed's deep and wide legal knowledge as well as his dedication to research any unique legal issues and come to a full and complete analysis of the matter.
Communication Skills:
Excellent
Have seen numerous examples of Ed's thoughtful communication with both clients and other professionals.
Ethics and Professionalism:
Excellent
Ed has the highest level of ethics and professionalism in dealing with all parties to a matter.
Q. For which practice area(s) would you recommend this lawyer?
Real Estate Law, Commercial Real Estate, Residential Real Estate
Q. Which of the following skills does this lawyer possess?
Arbitration
Business Advising
Client Relations
Collaboration
Dispute Resolution
Document Review
Drafting
Emotional Intelligence
Financial Literacy (handling client funds)
Legal Research
Legal Writing
Mediation
Negotiation
Problem Solving
Pro Bono and Community Services
Project Management
Transactions
Q. Please provide any additional comments about this lawyer
I say that I "would" recommend Ed to my family and friends but I actually have recommended him to them. I know he will always take good care and pays personal attention to his clients.
Q. I would recommend this lawyer to my family and friends
Yes