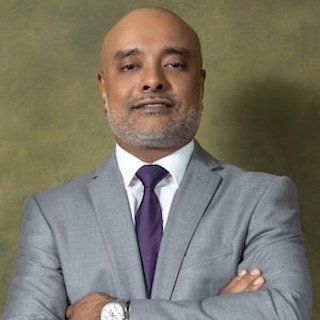 Lawyer Rating and Reviews
Ethics and Professionalism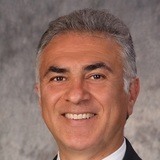 I rated him a 10 because that is what he deserves and nothing less. This day and age it is not easy to find a lawyer that puts his client's interest before that of his own and Mr. Amaratunge does that everytime!
View More
›
Q. How do you know this lawyer?
We went to school together
Q. In the cases you were involved in with this attorney, which of the following apply?
Represented Me or My Company
Mr. Amaratunge represented me in a business dispute and he used his skills and knowledge to provide excellent practical counsel that saved me thousands of dollars and resulted in avoidance of many stressful months of endless litigation. He was focused at all times on my best interest not his own!
Q. When did you work with this lawyer?
June 2000, july 2005, jan 2008, feb 2014, april 2018
Q. Was this lawyer an effective advocate/counselor and why?
Yes
He was extremely effective and knowledgeable. He has a common sense approach to legal problem that is rare and it results in a much more streamlined outcome than the typical lawyer!
Q. Please rate this lawyer on the following:
Legal Knowledge:
Excellent
He is naturally curious about the law and as a result he has gathered a great deal of knowledge on the legal process.
Legal Analysis:
Excellent
His common sense allows him to use his legal knowledge and apply the facts to the law and provide legal analysis that results in the winning formula!
Communication Skills:
Excellent
He knows that communication skills is more than language skills. He is quite skilled because he uses language as well as his sense of strong presence to convey his ideas.
Ethics and Professionalism:
Excellent
Highly ethical and full of integrity he lives by one rule: Do unto others as you would have them do unto you!
Q. For which practice area(s) would you recommend this lawyer?
Employment Litigation, Personal Injury
Q. Which of the following skills does this lawyer possess?
Emotional Intelligence
Litigation
Trials
Q. Please provide any additional comments about this lawyer
Mr. Dimuth Amaratunge is a man of integrity and compassion. He is skilled in all aspects of litigation and trial. He brings to the table wisdom, intelligence and a practicality that is necessary in the client representation in order to avoid falling into the deep abyss of the justice system. He has represented me in several business disputes and counseled me on a number of employment litigation matters that has helped me prevail hotly contested matters. I wholeheartedly recommend Mr. Amaratune
Q. I would recommend this lawyer to my family and friends
Yes