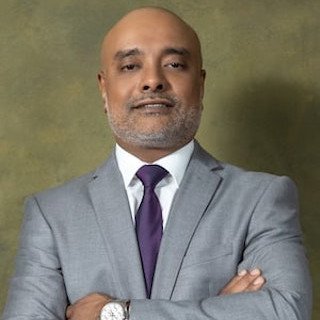 Reviewed by
Hari A.
March 27, 2021
Recommends
Auto Injury Case
Dimuth Amaratunge Esq. handled my case when the car I was driving was hit by an underinsured motorist. His law firm promptly got me the medical assistance needed for me to make a full recovery. All of the legal work was handled by his firm and that alleviated the stress I otherwise would have had. My car was repaired within a week of the accident. I did not have to spend a single cent to get back on the road again. They are a very professional law firm and get results. I would recommend his Law
firm to anyone.
Reviewed by
Sunland S.
February 22, 2021
Recommends
Law Firm with Integrity, Highly Recommended
Serendib Law Firm (Dimuth C. Amaratunge) has represented our company many times for last seven years. We had three main cases and won all of them. He is very honest, attention to details and come up with best solutions all the time. This is a Law Firm with integrity, Highly Recommended.
Reviewed by
K. Ratnayake
February 22, 2021
Recommends
Thank you for your great service.
Lawyer Dimuth C. Amaratunge helped me with my US permanent residency application. He is a very talented lawyer. He and his staff were very professional in providing me a hassle free great service. He was very responsible and genuine in all dealings and did not hesitate to support me whenever I contacted him for advice, which I greatly appreciate. I take this opportunity to thank him and his staff for their diligent services and I do not hesitate to recommend them to anyone. Thank you!
Reviewed by
Riyaz Z.
February 19, 2021
Recommends
Satisfactory and excellent service
Dimuth Amaratunger law firm was very friendly, professional and punctual in service. Very prompt in communication and service is outstanding. Issue was resolved very promptly and weekly communication via email and phone. My experience was very pleasant and satisfactory. I would highly recommend his services to my friends and family Thank you for all what you do.