PREMIUM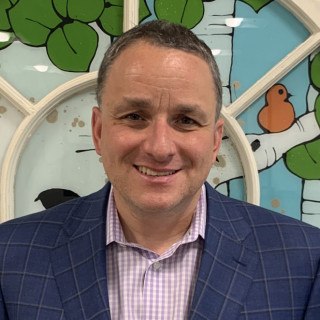 Bankruptcy, Business Law, Estate Planning...
Colorado, District of Columbia, Michigan
Review This Lawyer
Ethics and Professionalism As mentioned, I've worked closely with or observed the work product, ethics, and performance of hundreds of lawyers in my practice since 2003, and before in internships dating back to 1995 and 2002. This includes private practice, government practice, and solo practice. This is a very demanding profession and I've known David well since the 1990s. He simply has the qualities I would seek in a lawyer.
View More
Q. How do you know this lawyer?
Current or Former Co-Worker/Colleague
Friend
Other
David and I are college classmates from 92-96 where we met, took classes, and worked on projects together. He was an excellent student and peer, demonstrating strong work ethic, intelligence, and values. Given our similar interests and values, we formed a strong friendship that has endured over two decades. As colleagues and peers in the practice of law, we have often discussed generic legal matters, ethics, etc. over these decades. He's always provided me solid advice and insight.
Q. In the cases you were involved in with this attorney, which of the following apply?
Represented Me or My Company
Our mutual work was mainly limited to college coursework. He did show off his legal acumen when he successfully represented me in a minor contested legal matter in which we prevailed and for which I was grateful. I also base my opinion on my continued contact with him and my awareness of his successful legal business and representation of clients for about 2 decades.
Q. When did you work with this lawyer?
1992-1996, when we were in college together. While this wasn't technically legal work, I observed his strong character and work ethic, logical thinking, and fitness to be in our legal profession.
Q. Was this lawyer an effective advocate/counselor and why?
Yes
I've observed his strong work performance and reputation when he worked in government practice and as a solo practitioner. I am similarly a solo practicing lawyer and intimately understand the demands of the profession. I observe that David handles these demands remarkably well, and I would have full faith in hiring him if I needed his services.
Q. Please rate this lawyer on the following:
Legal Knowledge:
Excellent
I've reviewed some of his redacted work product, and communicated with him many times on legal or ethics matters and find him to have excellent depth and breadth of knowledge.
Legal Analysis:
Excellent
I've reviewed some of his redacted work product, and communicated with him many times on legal or ethics matters and find him to have excellent depth and breadth of knowledge.
Communication Skills:
Excellent
I've observed his written communication and presentation and find them to be top shelf. As I mention, he successfully represented me in a minor legal matter which was dismissed in my favor. And we speak regularly.
Ethics and Professionalism:
Excellent
I've known him to always be conscientious about professional ethics and values and rate him excellent.
Q. For which practice area(s) would you recommend this lawyer?
Bankruptcy and taxation issues and related matters such as negotiations, arbitration, trial work, etc.
Q. Which of the following skills does this lawyer possess?
Arbitration
Business Advising
Client Relations
Dispute Resolution
Emotional Intelligence
Financial Literacy (handling client funds)
Legal Research
Legal Writing
Litigation
Mediation
Negotiation
Problem Solving
Trials
Q. Please provide any additional comments about this lawyer
The weight of my opinion reflects the hundreds of lawyers I know, and I would rate David Serafin in the top 10% of attorneys for his work ethic, values, ethical standards, intelligence, drive, knowledge, and abilities. As to provide context, I've been in practice since 2003, have worked in private practice for others, government practice as a US Army combat deployed JAG, prosecutor, defense attorney, and have been in solo private practice since 2014. I place David in the top 10% of attorneys.
Q. I would recommend this lawyer to my family and friends
Yes