PREMIUM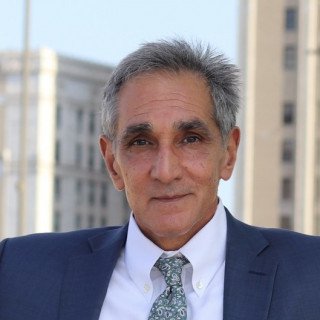 What Clients Are Saying
4 Recommends
Cameron M.
Recommends
October 25, 2022
Best lawyer to have in your corner! By far the best lawyer I've ever had! Cy is very informative and always kept me in the loop on any new updates on my previous case. He knows the law very well and is a magician with words which helps him sway the decision in your favor to the best of his ability without stretching the truth. He is very professional and actually cares about you as a person. Pound for pound best lawyer out there!!
Cy Matthew Abdo's Response: Thank you Cameron. We have been together for awhile and through thick and thin but we finally got all this legal stuff resolved and you're like a new born baby! Please let me know if I can ever do anything for you.
Alex C.
Recommends
October 21, 2022
License Restoration Having a job that requires a lot of driving and good timing has it negatives especially when it comes to speeding tickets. Due to my prior poor driving record, it wasn't easy to fight these tickets in court. Some of these tickets were 4 pointers! Thanks to Cy Abdo, those 4 pointers became impeding with 0 points. Now my insurance rates are going down and my record is clear. Abdo Law has been an absolute pleasure to work with and I highly recommend their services. Thanks Cy!
Cy Matthew Abdo's Response: Thank you Alex. I am glad we had the best results getting your tickets down to practically nothing and saving you thou$$and$$ which the insurance companies would charge because of points. Appreciate the review Al.
Christina J. Haddad
Recommends
October 18, 2022
Abdo Law is a Top Notch Firm
If you are looking for the best, professional, and knowledgeable legal advice in Michigan don't look any further. Abdo Law is Top Notch! Cy Abdo goes above and beyond for his clients. He answers all his calls 7 days a week no matter what he has going on. He is dedicated to each and one of his clients, making sure all his clients concerns are addressed. Cy has been in the business for many years, and he is absolutely the best of the best out there. I would never use any other Attorney. The staff
at Abdo law is absolutely phenomenal, always responsive and super helpful. Their office is super welcoming. If you're going through any legal issues, Abdo Law is the firm to call! If I could give them 10 stars or more I would.
View More
Cy Matthew Abdo's Response: A review always makes me want to work harder for my clients and keep WINNING! Thank you!
A. M.
Recommends
December 16, 2021
Professional, Efficient, and Knowledgeable
What a great experience working with Cy and his associates. I was looking at 8 points on my license and they were able to bring it down to 0 points and have all tickets dismissed in favor of a lesser conviction, no jail time or probation, and a small fine. 8 points would have been life-ruining and I have Abdo Law to thank for saving me time, money, and stress. They were all very knowledgeable and answered every single questions I threw their way from the very start. They comforted and calmed me
during a very stressful time and helped me through it. If you're in need of a good attorney, look no further. Cy is your guy! I am amazed with the outcome and the professionalism displayed by Cy and his associates. Thank you, again!
View More
Cy Matthew Abdo's Response: Thank you for the review. Our job is to keep winning for our clients. Nothing else. Thanks so much.