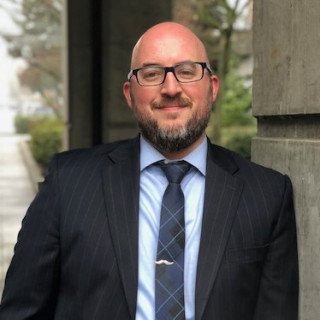 K. M.
Does Not Recommend
December 20, 2020
Can't currently recommend
Conor Buie needs more training and it doesn't appear that he'll get it working for Elizabeth Christy Law. Look elsewhere if you need good communication, professionalism and a team that has your best interest in mind. Conor was delayed and pressed thin for giving my case the attention it needed. The excuses, which he always seemed to have, ranged from professional to personal. I addressed Conor regarding this each time. I let Conor know that I would need expected time frames for action and
movement in my case as it seemed time would pass with no communication from him. Even with this clear request, he would give time frames but repeatedly missed his self designated deadlines. I was ready to fire Conor three months in due to the continued neglect and spoke with Carolyn, the administrative assistant, about this. She was to get back to me about an alternative attorney that could potentially take my case. She never did. With time being what it was, I felt stuck with going into the hearing with Conor as my representation. It took 4 months to get this hearing. It should have been unarguably easy to get a favorable result in my case. Conor did not advocate for me and was not prepared in any way to advocate for what should have been presented nor did he have any argument at all. I sought resolution to how I was represented so poorly and the unfinished business of my case. After over a month of being pushed aside, my conversation with Ms. Christy revealed her lack of integrity and disregard for the direction of her associates and her clients. All around, it was a horrible experience that I hope can be avoided by others.
View More