Ethics and Professionalism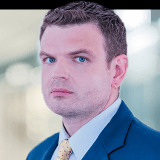 Chris is both an excellent attorney and advocate for his clients as well as an excellent communicator to non-attorneys.
View More
Q. How do you know this lawyer?
Current or Former Co-Worker/Colleague
I have known Chris Murphy since 2012 .
Q. In the cases you were involved in with this attorney, which of the following apply?
I have worked on cases with Chris Murphy representing the same client as co-counsel and he as the senior attorney.
Q. When did you work with this lawyer?
I have worked for Chris Murphy as an attorney since 2019 until the present date I currently work for and with Chris Murphy.
Q. Was this lawyer an effective advocate/counselor and why?
Yes
Chris Murphy is a compassionate, thoughtful, and through litigator. Chris treats clients like families members and truly understands the pain and stress that clients go through during a case. This allows him to effectively represent his clients interests.
Q. Please rate this lawyer on the following:
Legal Knowledge:
Excellent
Chris Murphy has tremendous experience in both the law and court rules. Chris is a constant source of information for many attorneys.
Legal Analysis:
Excellent
Chris has the ability to analyze cases and problems effectively and efficiently. Chris has the ability to synthesize and recall with remarkable accuracy.
Communication Skills:
Excellent
Chris is a thoughtful and compassionate communicator. He is kind and always pleasant to interact with in a professional basis, adversarial, and as a client.
Ethics and Professionalism:
Excellent
Chris exhibits the highest standards of ethics and professionalism.
Q. For which practice area(s) would you recommend this lawyer?
personal injury law, wrongful death, premises liability
Q. Which of the following skills does this lawyer possess?
Arbitration
Emotional Intelligence
Litigation
Negotiation
Oral Argument
Problem Solving
Trials
Use of Technology
Q. I would recommend this lawyer to my family and friends
Yes