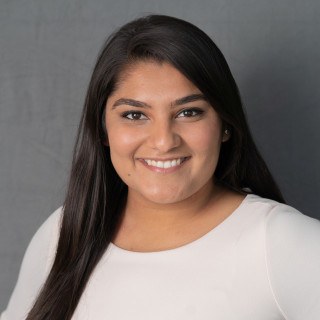 Lawyer Rating and Reviews
Ethics and Professionalism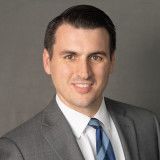 Attorney Arpita Legha stands out as one of the best attorneys I have ever worked with. I have known her professionally for over ten years and will always recommend Attorney Legha to all those in need of legal advice.
View More
›
Q. How do you know this lawyer?
Current or Former Co-Worker/Colleague
Classmate at Law School
Friend
Attorney Legha is well known in the legal community for her professionalism and knowledge of the law. I have known Attorney Legha for over ten years in a professional setting.
Q. In the cases you were involved in with this attorney, which of the following apply?
Same Client
Different Client, Same Side of Case
Represented Me or My Company
I Represented Them
I have worked with Attorney Legha in many capacities. She was outstanding in each and every interaction.
Q. When did you work with this lawyer?
2016 to present
Q. Was this lawyer an effective advocate/counselor and why?
Yes
Attorney Arpita Legha is a very intelligent and dedicated lawyer. She completely dedicates herself to each and every issue brought to her by clients.
Q. Please rate this lawyer on the following:
Legal Knowledge:
Excellent
Arpita Legha is extremely familiar with the relevant case law, code sections, and also seeks confirmation from her colleagues.
Legal Analysis:
Excellent
She is extremely detailed and analytical in her approach to each case. Attorney Legha ensures that she is approaching the topic with a complete understanding and knowledge of the topic at hand.
Communication Skills:
Excellent
Attorney Legha makes sure she answers all of the questions asked and always makes sure to get in touch with those that are trying to reach her.
Ethics and Professionalism:
Excellent
Attorney Legha upholds herself with the utmost professionalism and care when representing clients and as an officer of the court.
Q. For which practice area(s) would you recommend this lawyer?
I would highly recommend Attorney Legha for Family Law, Tax Planning, Estate Planning, and Business Law.
Q. Which of the following skills does this lawyer possess?
Arbitration
Business Advising
Client Relations
Collaboration
Dispute Resolution
Document Review
Drafting
Emotional Intelligence
Financial Literacy (handling client funds)
Legal Research
Legal Writing
Litigation
Mediation
Negotiation
Oral Argument
Problem Solving
Pro Bono and Community Services
Project Management
Transactions
Trials
Use of Technology
Q. I would recommend this lawyer to my family and friends
Yes