PREMIUM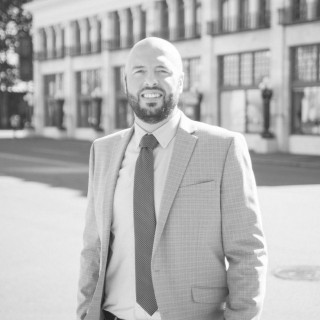 Lawyer Rating and Reviews
Ethics and Professionalism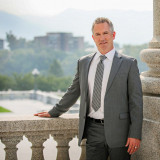 Antonio has practiced in this community for seven years. Throughout that seven years, myself and all the attorneys that have come in contact with him have come to respect his mastery of the law. Even attorneys that are much older than Antonio look to him for expertise on criminal traffic issues. If there is an important Court decision today that could potentially help his clients, he knew about it yesterday. He is one of the most passionate and devoted attorneys that I know.
View More
›
Q. How do you know this lawyer?
Antonio has been practicing in the community that I practice in and over time I have come to have great respect for his command of the law. He is truly an expert in his practice area.
Q. In the cases you were involved in with this attorney, which of the following apply?
Represented Me or My Company
When I have needed help, Antonio has stepped in and represented the interests of my company. He is my go-to if I need coverage because he is extremely knowledgeable and well respected by the Judges and Prosecutors.
Q. When did you work with this lawyer?
I work with Antonio frequently. The last time was probably within a month. Even when we are not working "directly" together, I often call Antonio to consult with him about issues that arise in my own practice. Even though I have been licensed for 10+ years more than Antonio, I see him as a mentor in some ways.
Q. Was this lawyer an effective advocate/counselor and why?
Yes
Antonio is one of the best attorneys that I know. He has laser focus on infractions and I believe that he is the most knowledgeable attorneys in the State. An answer from Antonio is as good as an answer out of Blacks Law Dictionary. I trust him with my own clients and hold his work in very high regard. Due to his absolute command of the law, he is a powerful advocate because the prosecutors and judges know that when he speaks, he has done his research.
Q. Please rate this lawyer on the following:
Legal Knowledge:
Excellent
Antonio is the best. He is a wealth of knowledge in the community. There is no one better at infraction defense than Antonio. When I have a legal question that pertains to infraction defense, I call Antonio.
Legal Analysis:
Excellent
As mentioned above, Antonio is the best around at legal analysis. Antonio does infraction defense 100% of the time, where I only do it as a small part of my practice. For that reason, I ask a lot of questions to Antonio and he always has the answer. Luckily for me, it is always the right answer.
Communication Skills:
Excellent
When I refer a client to Antonio, I always feel comfortable because I know Antonio has a soft touch and will explain legal concepts thoroughly to everyone that he assists.
Ethics and Professionalism:
Excellent
I see Antonio work in the community on a weekly basis. He is respectful to the Prosecutor and conducts himself with professionalism in front of the judge. He is a role model for ethics and professionalism.
Q. For which practice area(s) would you recommend this lawyer?
Traffic Infraction Defense and Criminal Defense.
Q. Which of the following skills does this lawyer possess?
Client Relations
Collaboration
Legal Research
Legal Writing
Litigation
Negotiation
Oral Argument
Problem Solving
Trials
Use of Technology
Q. I would recommend this lawyer to my family and friends
Yes