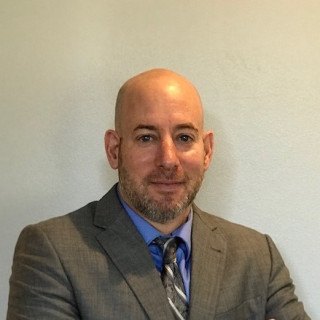 Ethics and Professionalism I have given Mr. Weisberg the very highest rating possible because I worked for him for quite some time and have personally observed his effective and zealous advocacy on behalf of each of his clients. I highly recommend Mr. Weisberg to anybody and everybody, especially motorists who are experiencing defects afflicting their automobiles.
View More
Q. How do you know this lawyer?
Current or Former Co-Worker/Colleague
I worked for Mr. Weisberg in the past.
Q. In the cases you were involved in with this attorney, which of the following apply?
We worked together.
Q. When did you work with this lawyer?
From 7/2011 to 11/2013.
Q. Was this lawyer an effective advocate/counselor and why?
Yes
Mr. Weisberg is one of the top lemon law attorneys in the country and has vast experience investigating, negotiating, and litigating lemon law and consumer claims. Unlike many attorneys of his stature and experience, Mr. Weisberg works personally with every client rather than passing his files off to other attorneys.
Q. Please rate this lawyer on the following:
Legal Knowledge:
Excellent
Nobody - and I mean nobody - knows more about lemon law claims, potential defenses, damages, available relief, litigation, motion practice, etc., than Mr. Weisberg does.
Legal Analysis:
Excellent
Mr. Weisberg and his firm have always emphasized legal research, analysis, and writing, including at the appellate level. His standards for himself and his firm are very high.
Communication Skills:
Excellent
Mr. Weisberg is an effective advocate and also has a knack for explaining matters to his clients in a way that they can readily apprehend. He and his firm are appropriately responsive to client inquiries, communications from opposing counsel and court personnel, and communications from prospective new clients.
Ethics and Professionalism:
Excellent
Mr. Weisberg adheres to the very highest standards of our profession, and that standard applies to his firm more broadly.
Q. For which practice area(s) would you recommend this lawyer?
Lemon law, Magnuson-Moss Warranty Act claims, consumer law, debt settlement, debt negotiation, and related areas of the law.
Q. Which of the following skills does this lawyer possess?
Appeals
Arbitration
Client Relations
Collaboration
Document Review
Drafting
Emotional Intelligence
Financial Literacy (handling client funds)
Legal Research
Legal Writing
Litigation
Mediation
Negotiation
Oral Argument
Problem Solving
Pro Bono and Community Services
Project Management
Transactions
Trials
Use of Technology
Q. Please provide any additional comments about this lawyer
I have known Mr. Weisberg, personally and professionally, for nearly a decade. He is a leader in his field, as noted above, and his ethics and professionalism are beyond reproach. He and his team are organized, efficient, and make use of technology effectively. His services are greatly in demand yet he maintains personal working relationships with each of his clients throughout the history of each case.
Q. I would recommend this lawyer to my family and friends
Yes