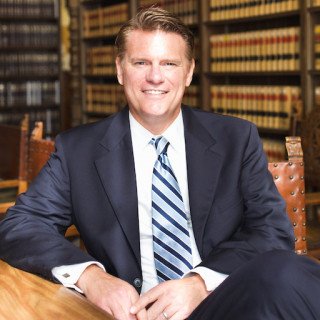 Ethics and Professionalism I would hire Alex Craigie to represent me and have encouraged my clients to do so in instances where I cannot provide representation or additional counsel is needed.
View More
Q. How do you know this lawyer?
Current or Former Co-Worker/Colleague
Classmate at Law School
I met Alex Craigie in law school and have since referred him business - both when I was Asst. General Counsel for an airline and for current clients who have need for additional counsel.
Q. In the cases you were involved in with this attorney, which of the following apply?
Same Client
Represented Me or My Company
Mr. Craigie and I worked side-by-side representing co-defendants in an employment case that went to trial. I have also engaged Mr. Craigie for my clients to represent individuals, conduct training, or otherwise provide representation.
Q. When did you work with this lawyer?
I worked with Mr. Craigie periodically over the past 15 years or more.
Q. Was this lawyer an effective advocate/counselor and why?
Yes
Mr. Craigie is an excellent writer and communicator. He considers his clients' interests and vigorously pursues their goals.
Q. Please rate this lawyer on the following:
Legal Knowledge:
Excellent
Mr. Craigie thoroughly prepares to ensure that he is knowledgeable on the details of his client's cases and the law.
Legal Analysis:
Excellent
Mr. Craigie is careful and thoughtful in his analysis of claims and defenses and an expert in crafting written briefs that present the legal analysis application to his cases.
Communication Skills:
Excellent
Mr. Craigie is professional, focused and well-spoken. He listens to his clients and addresses their concerns, providing them with guidance along the way.
Ethics and Professionalism:
Excellent
Mr. Craigie is careful to ensure that all ethical rules are followed and is extremely professional. He presents as an expert his field and is viewed in this manner by colleagues, judges and clients.
Q. For which practice area(s) would you recommend this lawyer?
Employment law and related matters.
Q. Which of the following skills does this lawyer possess?
Arbitration
Business Advising
Client Relations
Collaboration
Dispute Resolution
Document Review
Drafting
Emotional Intelligence
Financial Literacy (handling client funds)
Legal Research
Legal Writing
Litigation
Mediation
Negotiation
Oral Argument
Problem Solving
Pro Bono and Community Services
Trials
Q. I would recommend this lawyer to my family and friends
Yes