PREMIUM
Lawyer Rating and Reviews
Ethics and Professionalism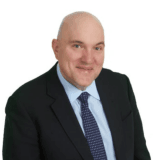 If I was getting divorced and needed a lawyer I would hire Zenas without any hesitation. He is a shark!
View More
›
Q. How do you know this lawyer?
Zenas was an opposing counsel in a high net worth divorce litigation
Q. In the cases you were involved in with this attorney, which of the following apply?
Zenas represented the adverse party in a divorce litigation involving child custody, visitation, and valuation of business assets
Q. When did you work with this lawyer?
2018 - 2019
Q. Was this lawyer an effective advocate/counselor and why?
Yes
Zenas is a talented, effective, and skilled advocate. I found that he did a highly effective, ethical, and professional job in representing his client in a high conflict litigation. He is a top-notch litigator
Q. Please rate this lawyer on the following:
Legal Knowledge:
Excellent
I was particularly impressed with Zenas use of technology in his practice.
Legal Analysis:
Excellent
Zenas is a very qualified divorce counsel and knows the law very well
Communication Skills:
Excellent
Being a former Marine, Zenas is an excellent communicator. He is very skilled.
Ethics and Professionalism:
Excellent
I found Zenas to be very ethical, honest and totally professional - I highly endorse him
Q. For which practice area(s) would you recommend this lawyer?
I would endorse Zenas for any type of litigation, he is a highly skilled litigator but I understand that he specializes in family law and divorce matters
Q. Which of the following skills does this lawyer possess?
Client Relations
Document Review
Drafting
Emotional Intelligence
Financial Literacy (handling client funds)
Legal Research
Legal Writing
Litigation
Negotiation
Oral Argument
Problem Solving
Transactions
Trials
Use of Technology
Q. Please provide any additional comments about this lawyer
I highly endorse Zenas - he is a lawyer you can trust
Q. I would recommend this lawyer to my family and friends
Yes