PREMIUM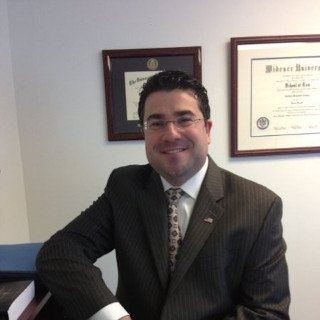 Ethics and Professionalism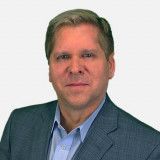 Because of his vast knowledge in his field, his concentrations in certain fields like DUI defense and his years of experience working in the court systems. Also, he is a pretty great guy to have in your corner.
View More
Q. How do you know this lawyer?
Current or Former Co-Worker/Colleague
Friend
We both worked at a firm in Kennett Square Pennsylvania in 2008. We quickly became friends and colleagues and worked on a number of cases mostly in a consulting fashion for ideas and strategies.
Q. In the cases you were involved in with this attorney, which of the following apply?
Different Client, Same Side of Case
Zachary assisted me with evaluating my cases and determining strategies for the cases.
Q. When did you work with this lawyer?
In 2008 I worked with this attorney on DUI and criminal cases.
Q. Was this lawyer an effective advocate/counselor and why?
Yes
Zachary is a very strong advocate for his clients and has always been. He works diligently to manage the client's cases and to obtain the best outcome.
Q. Please rate this lawyer on the following:
Legal Knowledge:
Excellent
Zachary is very knowledgeable about the law especially in the filed of criminal and DUI law. Zach really cares about his clients and focuses on creative ways to resolve cases. He is also very aggressive if needed in order to demand the best possible outcomes.
Legal Analysis:
Excellent
Zachary is very talented and very capable. He analyzes the law not just to evaluate legalese but to determine how best to use the law to resolve his client's issues.
Communication Skills:
Excellent
Zachary is a wonderful person and this comes out in the way he works with his clients. He puts them at ease and carefully manages their cases to maximize the results.
Ethics and Professionalism:
Excellent
Zachary has always been very professional and conscious of the legal ethics regarding the client and his services.
Q. For which practice area(s) would you recommend this lawyer?
Highly recommend Zachary for criminal and DUI defense matters. He specializes in DUI defense and very capably understands the issues and solutions having been trained in multiple settings throughout the country. He also has a great relationship with the courts, judges, prosecutors and police which only better serves his clients.
Q. Which of the following skills does this lawyer possess?
Client Relations
Collaboration
Document Review
Drafting
Emotional Intelligence
Legal Research
Legal Writing
Litigation
Oral Argument
Problem Solving
Trials
Use of Technology
Q. Please provide any additional comments about this lawyer
I consider Zachary or as I refer to him "Zach" to be a great friend and someone I could rely on if I were in a difficult position.
Q. I would recommend this lawyer to my family and friends
Yes