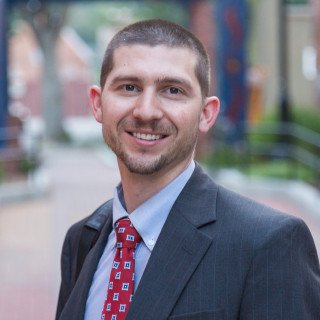 Lawyer Rating and Reviews
Ethics and Professionalism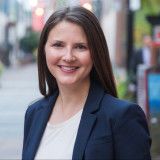 Will's intellect, advocacy, and ability to see each case from his client's perspective makes him an exceptional attorney that I highly recommend.
View More
›
Q. How do you know this lawyer?
Current or Former Co-Worker/Colleague
Will Ellison and I co-founded Ellison Law. Together, we represent clients in family law matters, including divorce, child custody, child support, alimony/maintenance, prenuptial agreements, protection orders, and estate planning and probate.
Q. In the cases you were involved in with this attorney, which of the following apply?
Will Ellison and I have represented a number of clients together. We have been co-counsel at hearings and worked closely to help many clients.
Q. When did you work with this lawyer?
I've worked with Will Ellison since April 2018.
Q. Was this lawyer an effective advocate/counselor and why?
Yes
Will is an incredibly effective advocate. From his first contact with clients, he immediately puts them at ease with his ability to relate to clients and his knowledge of the law. He can quickly grasp case facts, knows the law and will analyze the case to give clients an idea of likely outcomes. Additionally, Will produces persuasive and effective legal writing.
Q. Please rate this lawyer on the following:
Legal Knowledge:
Excellent
Will Ellison has a strong grasp of the law. To stay up to date on changes in the law, Will regularly attends Continued Legal Education so that he can provide superior service to his clients.
Legal Analysis:
Excellent
Will consistently excels at legal analysis. Not only can he clearly communicate legal analysis to clients, but he is also able to effectively communicate to the Court in his legal writing.
Communication Skills:
Excellent
One of Will's greatest skills is his ability to communicate clearly and effectively. He will distill case and statutory law down into something that everyone can understand.
Ethics and Professionalism:
Excellent
Will is ethical and professional in everything that he does.
Q. For which practice area(s) would you recommend this lawyer?
Family law, divorce, child custody, child support, alimony, estate planning, trusts and estates, probate, civil litigation, and construction law
Q. Which of the following skills does this lawyer possess?
Business Advising
Client Relations
Collaboration
Dispute Resolution
Document Review
Drafting
Emotional Intelligence
Financial Literacy (handling client funds)
Legal Research
Legal Writing
Litigation
Mediation
Negotiation
Oral Argument
Problem Solving
Pro Bono and Community Services
Project Management
Trials
Use of Technology
Q. I would recommend this lawyer to my family and friends
Yes