PREMIUM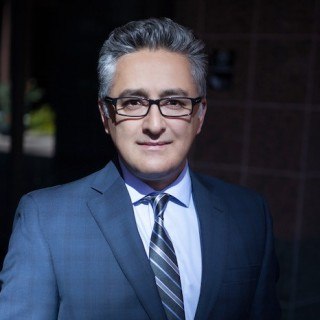 Reviewed by
Amellio D.
March 2, 2021
Recommends
He is very responsive and helpful with your case and really takes care of his clients
Mr azami was more than helpful in attacking this case and calming the nerves that comes with the hassle of courts and the case in its self. He made me feel very reassured and made a point to get the best possible outcome for myself, in which he did. The case he worked on for me rolled out for a year but he kept my nerves calm and was constantly communicating with me on what was going to happen and what was happening. He almost made it seem as if we didn't step into court with how fast and
efficient he is. I highly recommend him to anyone looking for a defense attorney because he truly is on your side and wants what's best for you his client. Thank you again a million.
Wais Azami's Response: It was my pleasure to help a very deserving individual! I'm sorry you had to go through this but glad at least we were able to get a desired result.
Reviewed by
N. R.
January 11, 2021
Recommends
Amazing Lawyer
Wais Azami is an amazing lawyer and an amazing person. He set my mind at ease and was with me every step of the way. Has has amazing communication skills and is accessible at all hours of the day. I truly felt cared for during this very stressful time. The outcome of my case was amazing and I owe it all to his professionalism, patience and guidance he provided me. He believed in me and the person that I am, an innocent man. I would highly recommend Wais Azami to anyone that needs and honest,
caring, result driven lawyer. He never gives up on you and it shows. Thank you, Sir! I am truly grateful for you and all that you have done for me.
Reviewed by
Beatriz M.
December 17, 2020
Recommends
Big relief to have found Mr. Azami and hire him as my Attorney!
So after avoiding an old legal issue for the past 9 years for various reasons I came upon some events in my life where I realized I really needed to handle my issue. My husband looked around for an Attorney and came upon Mr, Azami. My husband and Mr. Azami communicated about my case and then I was asked to call him. I hesitated because in the past any Attorney I hired to represent me always made me feel like I was a bad person for finding myself in the position that I was in. When I finally did
call Mr. Azami he reassured me that I was not a bad person and that good people often find themselves in bad positions. Even when he said "I know I'm being hard on you" in regards to prepping me for possibly attending court I did not feel that way at all. I never felt judged by him and did truly feel like he was working for me, never against me. I felt very comfortable discussing my issue with him. I felt at times like I was his only client because of the personal undivided attention given by him. He made it clear that I would have access to him 24 hrs a day if needed. After my first phone conversation with him he left me feeling like a weight was beginning to be lifted off my chest. His goal for me was to not have to attend court at all and of course avoid any jail time. Mission accomplished!! Mr. Azami attended court for me and I was not made to appear. With some fines and a couple ends I have left to tie I will finally be able to put this issue behind me. Looking back at the last Law firm I hired to represent me, after paying a lot of money I would hire an attorney and end up with the partner representing me instead. Mr. Azami shows that he is really in this profession to help and make a difference in peoples lives. I will definitely recommend him to anyone needing a good Attorney.
Wais Azami's Response: Thank you so much for your kind review. You're a wonderful person with an awesome future. It was a pleasure helping you.