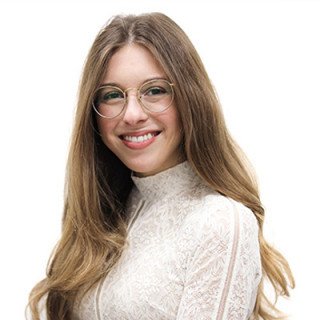 Agricultural Law, Intellectual Property, Trademarks...
New York, Tennessee
Review This Lawyer
Ethics and Professionalism Alexandra Smith
January 18, 2023
Violaine is the lawyer that I want on my side. She is capable and experienced in many aspects of law, while also being kind, insightful, and passionate about helping her clients.
View More
Q. How do you know this lawyer?
Current or Former Co-Worker/Colleague
I've worked alongside and have been supervised by Violaine for 4 months.
Q. In the cases you were involved in with this attorney, which of the following apply?
Violaine and I work on various client matters together.
Q. When did you work with this lawyer?
October 2022 through present.
Q. Was this lawyer an effective advocate/counselor and why?
Yes
Violaine is a knowledgeable, effective advocate. She is personable, professional, and experienced in a variety of business, privacy, and intellectual property matters. She is a clear communicator and has a unique ability to break down complex concepts in an understandable way. She takes a holistic approach to providing counsel, which is refreshing and extremely valuable for her clients.
Q. Please rate this lawyer on the following:
Legal Knowledge:
Excellent
Violaine has excellent legal knowledge as a result of her years of experience, while also possessing the skills to effectively find answers.
Legal Analysis:
Excellent
Violaine has excellent legal analysis skills. She is able to find answers and clearly communicate them to clients.
Communication Skills:
Excellent
Violaine is bright and personable. She communicates effectively, whether it be by Google Meet, email, phone, or in person.
Ethics and Professionalism:
Excellent
As a mentor, Violaine has always conveyed the importance of ethics and professionalism. And as an attorney, she practices with utmost professionalism and candor.
Q. For which practice area(s) would you recommend this lawyer?
business law; intellectual property law; contract drafting; privacy law
Q. Which of the following skills does this lawyer possess?
Business Advising
Drafting
Legal Research
Legal Writing
Litigation
Mediation
Negotiation
Problem Solving
Pro Bono and Community Services
Transactions
Use of Technology
Q. I would recommend this lawyer to my family and friends
Yes