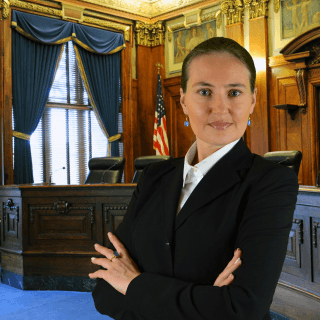 Lawyer Rating and Reviews
Ethics and Professionalism I have been consulting with Victoria on various immigration matters for many years. She is very knowledgeable and willing to share her experiences. Always professional and personable. She dedicates time to listen to your issue and gets details before providing advice. Always responsive and easy to communicate with. Her recommendations were always helpful to me to make the right decision. I recommend her to anyone requiring legal services to any degree in immigration area.
View More
›
Q. How do you know this lawyer?
Current or Former Co-Worker/Colleague
Classmate at Law School
I got acquainted with Victoria in law school and keep professional relationship since then.
Q. In the cases you were involved in with this attorney, which of the following apply?
Different Client, Same Side of Case
I represented a client in a similar case and was seeking Victoria's advice.
Q. When did you work with this lawyer?
I have been consulting with Victoria on various immigration matters since 2014.
Q. Was this lawyer an effective advocate/counselor and why?
Yes
Victoria takes each case personally and dedicates time to each client. Knows what she is doing and guides you through every step of the process.
Q. Please rate this lawyer on the following:
Legal Knowledge:
Excellent
Very knowledgeable in the are of immigration law. On top of recent developments and changes in the area of immigration.
Legal Analysis:
Excellent
Dedicates time to collect the required information, to do the analysis and to present the best possible theory for the outcome of the case.
Communication Skills:
Excellent
Listens with full attention and explains everything clearly.
Ethics and Professionalism:
Excellent
Respects her clients and colleagues. Reliable and trustworthy. Focused on delivering outstanding service and helping clients achieve their goals.
Q. For which practice area(s) would you recommend this lawyer?
Immigration Law
Q. Which of the following skills does this lawyer possess?
Appeals
Document Review
Drafting
Legal Research
Legal Writing
Negotiation
Q. Please provide any additional comments about this lawyer
You can be confident that this lawyer will handle your case with professionalism and dedication.
Q. I would recommend this lawyer to my family and friends
Yes