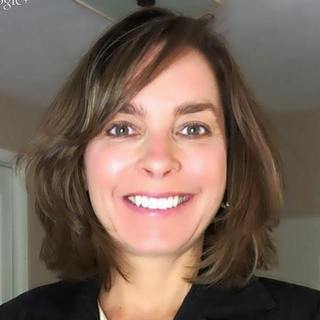 Lawyer Rating and Reviews
Ethics and Professionalism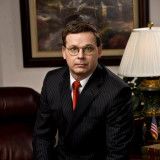 I rated Tina Willis an overall 10 because of her excellence in all aspects of her work. If I could give her a rating higher than that I would. If anyone in my own family needed a needed a personal injury attorney in Orlando, without hesitation I would refer them to Tina Willis of Tina Willis Law Orlando.
View More
›
Q. How do you know this lawyer?
I know Tina Willis of Tina Willis Law, Orlando, personal injury attorney, Orlando Florida, through social media attorney networking. She is Co-owner and Manager of a number of Attorney Law Groups and Communities on social media platforms including Google Plus and Facebook. I have also referred personal injury cases to her law firm.
Q. In the cases you were involved in with this attorney, which of the following apply?
Case Referrals
Q. When did you work with this lawyer?
2013 to 2018
Q. Was this lawyer an effective advocate/counselor and why?
Yes
Tina Willis of Tina Willis Law Orlando is a highly effective personal injury attorney in Orlando Florida. This is the case in all aspects of her representation. She is dedicated to her clients, and works hard to obtain the highest settlements and most favorable outcomes. Tina Willis puts a great deal of time and effort into each of her cases.
Q. Please rate this lawyer on the following:
Legal Knowledge:
Excellent
Tina Willis has keen knowledge of personal injury law and stays updated on case opinions and legislation that impacts Florida personal injury cases. Tina Willis' clients also benefit from the experience, and knowledge she gained from her work as a former law professor, and associate at several large defense firms.
Legal Analysis:
Excellent
Attorney Tina Willis does extensive researches including that of case opinions, legislation, and other authority information on issues surrounding her cases.
Communication Skills:
Excellent
Excellent. Tina Willis is highly skilled in verbal and written communications in all venues that apply to her personal injury law practice. She is exceptional in her dealings with insurance company representatives, clients, and attorneys. Examples of her excellent communication skills are displayed in her personal injury law videos and legal writing on her website.
Ethics and Professionalism:
Excellent
Excellent. Personal Injury Attorney, Tina Willis is without exception compliant with the Florida State Bar's Rules, Ethics, and Rules of Professional Conduct. She is accountable, responsible, and conscientious in general, within her discipline, and in all other aspects.
Q. For which practice area(s) would you recommend this lawyer?
Personal injury Wrongful death Motor vehicle accidents Truck and RV accidents Motor cycle accidents Bike accidents Pedestrian injuries Product liability Slip and falls involving serious injuries Premises liability Spine injuries Catastrophic injuries Permanent injuries Injuries resulting in disfigurement Serious Injuries or fatalities caused by another person or entity
Q. Which of the following skills does this lawyer possess?
Appeals
Arbitration
Client Relations
Collaboration
Dispute Resolution
Document Review
Drafting
Emotional Intelligence
Financial Literacy (handling client funds)
Legal Research
Legal Writing
Litigation
Mediation
Negotiation
Oral Argument
Problem Solving
Project Management
Transactions
Trials
Use of Technology
Q. Please provide any additional comments about this lawyer
Tina Wills is extremely dedicated to helping her clients and is compassionate to the ordeal they are experiencing. She works closely with victims and their families to resolve their claims and help them recover the highest amount for which they are entitled. Tina Willis is a born leader and I consider her a leader among other law firms and within the legal community.
Q. I would recommend this lawyer to my family and friends
Yes