PREMIUM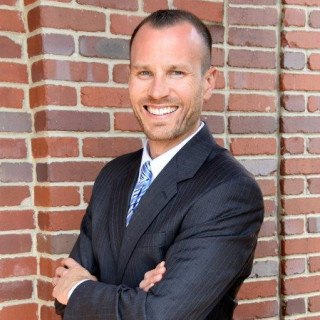 Lawyer Rating and Reviews
Ethics and Professionalism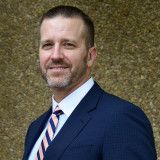 Tim's professionalism and winning results for his clients stand apart from any other attorney in the state. He gets it done. He wins. More importantly, he only gains in respect and community stature when doing so. He is liked and respected by his peers.
View More
›
Q. How do you know this lawyer?
Current or Former Co-Worker/Colleague
Tim Edstrom has been an outgoing example of how attorneys should be in the region for decades.
Q. In the cases you were involved in with this attorney, which of the following apply?
I have worked with Tim on some of the biggest cases in the history of Colorado. He has excelled every time.
Q. When did you work with this lawyer?
I have had the pleasure of having Tim as a member of the Bagley Law Firm staff since 2017. However, he has been present in the Northern Colorado and Metro Denver areas for decades.
Q. Was this lawyer an effective advocate/counselor and why?
Yes
Tim wins jury trials. Period. He is smart and can communicate with a jury or judge in a way that they see complicated issues clearly.
Q. Please rate this lawyer on the following:
Legal Knowledge:
Excellent
Tim has a photographic mind, literally. If he sees or hears something, he remembers it.
Legal Analysis:
Excellent
Tim has a photographic mind, literally. If he sees or hears something, he remembers it. As such, he can bring facts and law to the surface when necessary when others are frantically scrambling through their notes. This gives Tim and incredible advantage both in and out of the courtroom.
Communication Skills:
Excellent
The only drawback to Tim is that he is usually 5 or 6 chess moves ahead of the other guy. Luckily, he knows how to slow it down so the rest of us can understand where he is heading.
Ethics and Professionalism:
Excellent
Tim's ethics and professionalism are without equal, and are without question.
Q. For which practice area(s) would you recommend this lawyer?
I recommend Tim in the areas of criminal defense, misdemeanor and felony matters, DUI/DWAI cases, sex assault and other crimes where clients face significant jail or prison time, and family/divorce issues. Tim is comfortable handling a murder case or a simple child support modifcation.
Q. Which of the following skills does this lawyer possess?
Appeals
Arbitration
Business Advising
Client Relations
Collaboration
Dispute Resolution
Document Review
Drafting
Emotional Intelligence
Financial Literacy (handling client funds)
Legal Research
Legal Writing
Litigation
Mediation
Negotiation
Oral Argument
Problem Solving
Pro Bono and Community Services
Project Management
Transactions
Trials
Use of Technology
Other
Q. I would recommend this lawyer to my family and friends
Yes