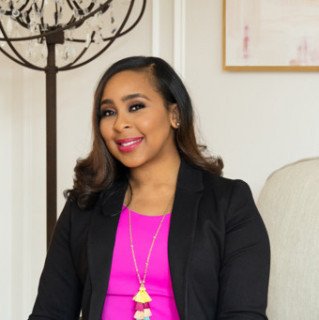 What Clients Are Saying
2 Recommends
D. Clarke
Recommends
October 19, 2021
Highly Recommended This lawyer came highly recommended after being cheated numerous times by my previous lawyer. In the last 2 years Tia Smith Law has accomplished more than that lawyer did in 11 years. She restored my faith in the citizenship process .She is a lawyer of integrity. She made me a priority, especially after hearing my story. I knew she had my best interest in mind and because of that I am forever grateful.
Dominique D.
Recommends
October 19, 2021
The Immigration Law Guru
As the wife of an immigrant, I can honestly say she is the best thing to happen to us. Her professionalism is unmatched. Her knowledge of the ever so changing immigration laws was not only astonishing, but also comforting. She treats you more like family than a client. All anxiety left when we decided to allow Tia Smith help my husband with move forward with his nationalization process. It was the best decision we could make for our future. She comes highly recommended for all matter that
involves immigration. We call her our "Immigration Guru'.
View More