 Lawyer Rating and Reviews
Ethics and Professionalism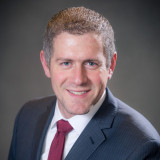 Tip is smart, thoughtful and kind. He respects opposing counsel and parties as much as his own clients. He looks for timely and efficient resolutions, when possible.
View More
›
Q. How do you know this lawyer?
Tip was opposing counsel to me in recent litigation.
Q. In the cases you were involved in with this attorney, which of the following apply?
Tip represented the defendant in recent litigation.
Q. When did you work with this lawyer?
Sep 2018 through Sep 2020
Q. Was this lawyer an effective advocate/counselor and why?
Yes
Tip was clear and thoughtful in all of his communications, with me and the mediator who ultimately helped resolve our case.
Q. Please rate this lawyer on the following:
Legal Knowledge:
Excellent
Tip has an outstanding array of legal knowledge at his fingertips.
Legal Analysis:
Excellent
Tip always focused on the most relevant and pressing legal issues in the case.
Communication Skills:
Excellent
Tip was clear, timely and professional in all of his communications.
Ethics and Professionalism:
Excellent
Tip has nothing but the highest standards of ethics and professionalism in all of my interactions with him.
Q. For which practice area(s) would you recommend this lawyer?
Litigation, criminal law.
Q. Which of the following skills does this lawyer possess?
Arbitration
Client Relations
Collaboration
Dispute Resolution
Emotional Intelligence
Trials
Q. Please provide any additional comments about this lawyer
Tip is an outstanding litigator and exhibits professionalism at all times.
Q. I would recommend this lawyer to my family and friends
Yes