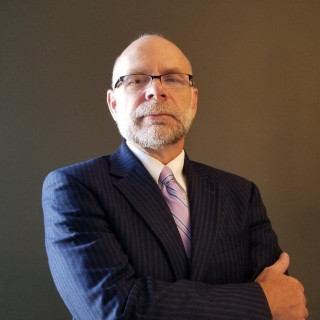 Thomas H. Roberts Esq
Viirgnia Hearing Officer (Administrative Law Judge)
Personal Injury, Products Liability, Civil Rights ...
Pennsylvania, Virginia
Review This Lawyer
Claimed Lawyer Profile
Q&A
Mr. Roberts was admitted to practice law in Virginia in 1986 and before the United States Supreme Court in 1991. Mr. Roberts has a broad background of experience in litigation and business. His practice includes the successful representation of clientele in obtaining recoveries in cases of personal injury, in commercial disputes, and in civil rights. Additionally, Mr. Roberts has served as corporate counsel and director for several electronic technology corporations. Mr. Roberts is a founder and the principal member of the firm of Thomas H. Roberts & Associates, P.C. He earned his Bachelor of Arts degree with honors in business and economics from Gordon College in New England and his Juris Doctorate degree from the University of Richmond Law School. With a passion for liberty and justice, Mr. Roberts regularly represents individuals protecting rights and enforcing the constraints on government officials guaranteed by the Constitutions of the United States and Virginia. Mr. Roberts family arrived in the United States in 1667 seeking religious freedom – he continues that strong tradition in litigating matters involving religious freedom. Mr. Roberts lived four informative years in Afghanistan, and has witnessed first hand the dramatic differences between countries with deep traditions of religious liberty that have enabled the blessings of a people who understand the gravity of the words adopted on July 4, 1776, "We hold these truths to be self-evident, that all men are created equal, that they are endowed by their Creator with certain unalienable Rights, that among these are Life, Liberty and the pursuit of Happiness." Mr. Roberts was the first attorney in the history of Henrico County, Virginia to obtain a jury verdict in excess of $1 Million in the Circuit Court. He has worked on numerous trial and appellate cases over the last two decades that have involved briefing and argument of complex issues resulting in both reported and unreported decisions.
Personal Injury

Animal & Dog Bites, Brain Injury, Car Accidents, Construction Accidents, Motorcycle Accidents, Premises Liability, Truck Accidents, Wrongful Death

Products Liability

Drugs & Medical Devices, Motor Vehicle Defects, Toxic Torts

Civil Rights

Americans with Disabilities Act (ADA), Discrimination, Employment, Fair Housing, Police Misconduct, Privacy Law

Employment Law

Employee Benefits, Employment Contracts, Employment Discrimination, ERISA, Overtime & Unpaid Wages, Sexual Harassment, Whistleblower, Wrongful Termination

Criminal Law

Criminal Appeals, Drug Crimes, Expungement, Fraud, Gun Crimes, Internet Crimes, Sex Crimes, Theft, Violent Crimes

Health Care Law
Credit Cards Accepted
Contingent Fees
Jurisdictions Admitted to Practice
Pennsylvania
Virginia
3rd Circuit
4th Circuit
Federal Circuit
U.S. Supreme Court
Viirgnia Hearing Officer (Administrative Law Judge)

Current
University of Richmond School of Law

J.D. (1986)
-
Gordon College

B.A. (1983) | Economics-Business
-
66 Questions Answered
Q. Can my employer make me get Covid tested weekly even if I don't have symptoms? I am unvacc. and only one getting tested

A: The analysis may need to begin with the question - did you obtain a Title VII religious exemption from an employer's vaccination mandate? If so, the next question would be whether singling you out for testing may be a form of harassment or retaliation and not the required accommodation under Title VII. One might argue that there is no legitimate company objective in limiting the COVID tests to only those (you) that have not been vaccinated. If they are concerned about the potential spread of COVID, then they should test all employees - since the vaccinations will not prevent the other employees from becoming infected or spreading COVID. Under popular theories, the COVID vaccines will reduce the severity or symptoms of COVID of those infected, while the unvaccinated are expected to have more severe reactions or symptoms, meaning that you, under their theory of COVID, are more likely to be home or in a hospital instead of at work being tested for COVID and those that have been vaccinated are given a free pass to be at work spreading COVID. As such, this practice may violate Title VII, failing to reasonably accommodate your religious exemption, instead harassing you and punishing you based upon your religious belief and practice. That said, a snowball in hell probably stands a better chance than you in court, after the EEOC rejects your claim. I can't imagine you getting an unbiased jury. Most of the federal courts have at sometime or another had similar policies. The response above is a general statement of law and is NOT intended to be legal advice to you nor does it create an attorney-client relationship which is expressly denied. Further this response aimed at any jurisdiction other than Virginia.
A: You should provide to him a document expressly authorizing him to stay in your house to care for the same. Here's some old Virginia law: "One joint tenant, co-parcener, or tenant in common, although he has a right to the possession of the whole against strangers, cannot make a valid lease for more than his own part of the land; and therefore, no more can be recovered in ejectment than the part to which the lessor, who is a joint tenant, tenant in common, or parcener, is entitled." Allen v. Gibson, 25 Va. 468, 477 (1826) Whether Ralph McCalley Chinn agreed with the actions of his three co-tenants is not relevant. His co-tenants had the right and power to enter into the agreement that they did with the Schauls. As the Court in Graham v. Pierce, 60 Va. (19 Gratt.) 28 (1869), stated: >>>>>And although it may be best for the interests of all the tenants in common to use the common property jointly, by means of a contract of partnership between them, yet the individual owners have a right to decide that question for themselves and are not bound to enter into such contract of partnership; but may possess, use, and enjoy the property severally, accounting to their co-tenants for so much of the rents and profits as they may receive beyond their just share and proportion as aforesaid. 60 Va. at 38. Section 8.01-31 contemplates a tenant in common being required to account "for receiving more than comes to his just share or proportion . . ." The quoted language requires an accounting where the co-tenant is physically "in possession of real property . . ." Jenkins v. Jenkins, 211 Va. 797, 798, 180 S.E.2d 516, 517 (1971), for which possession he is responsible for the reasonable rental of the same, Adkins v. Adkins, 117 Va. 445, 448-449, 85 S.E. 490, 491 (1915); Naccash v. Naccash, 212 Va. 763, 764, 188 S.E.2d 83, 84 (1972); Schroeder v. Woodward, 116 Va. 506, 529, 82 S.E. 192, 200 (1914), or where the co-tenant places someone else in possession and receives rents or profits. In this latter case, the co-tenant "shall account for rents and profits actually received . . ." Paxton v. Gamewell, 82 Va. 706, 709, 1 S.E. 92, 95 (1887) (emphasis in original), and "he is only chargeable with the profits he actually receives . . ." Eggleston v. Crump, 150 Va. 414, 420, 143 S.E. 688, 689 (1928); see also 5A M.J. Co-tenancy, § 24, p. 76, n. 9 (1988 Ed.): "[a] . . . tenant in common . . . is not chargeable with rents and profits where none have been made, provided he has employed the property in good faith with a view to make it profitable . . ." In the instant case, none of the three co-tenants was ever in physical possession of the property or actually received any rent or profit from the same. There is nothing to account. The property was vacant from February, 1988, to May, 1989, and the occupancy by the Schauls thereafter protected, maintained, and improved the same. Indeed, had the three co-tenants not acted, they could have been liable to the fourth co-tenant for permitting waste. 2 Chinn v. Chinn, 19 Va. Cir. 430, 431-32 (Cir. Ct. 1990) While the POA enables your brother to act on your behalf, generally a POA should not be used by the "attorney-in-fact" to act in a way that benefits him if it violates his "fiduciary" duties, with a presumption existing against him that it does violate that duty. If the house is owned as "tenants by the entirety" or as "tenants with the right of survivorship" if you die, the law erases your name from the title, and the POA will cease to provide any power to him. NOTICE: THE INFORMATION CONTAINED HEREIN SHALL NOT BE DEEMED TO CONSTITUTE LEGAL ADVICE --- YOU MAY NOT RELY UPON THIS INFORMATION AS LEGAL ADVICE. THIS DOES NOT CREATE AN ATTORNEY-CLIENT RELATIONSHIP
Q. Wife moved out-of-state abandoning junk vehicle on my property. She won't move it. Can I legally have it removed?

A: Nobody will give you a "guarantee" on any response. By the term "wife" your question implies that you are still married and therefore have not "equitably divided" the marital assets in a divorce proceeding. So generally, there are at least three legal principles taken into account. 1. Did she really "abandon" the property?; 2. Are you the bailee of the property (A person with whom property is left for safekeeping. In law, the person to whom goods are committed in bailment. He has a temporary possession of them and a qualified property in them for such purpose only.The person to whom goods are committed in trust, and who has a temporary possession and a qualified property in them, for the purposes of the trust.)? 3. Was the car acquired during the course of the marriage other than by gift or inheritance - if so, then it is "marital property" subject to equitable distribution --- but if it is truly a "junk car" then it will have little value. If the vehicle is not really a "junk car" you run the risk of a claim of "conversion" if you act upon it in a way contrary to the possessory interest of the owner. And finally, if your wife is so inclined and vicious, she might try to bring a criminal charge against you for "stealing her car" (take the property of another with the intent to permanently deprive the lawful owner). NOTICE: THE INFORMATION CONTAINED HEREIN SHALL NOT BE DEEMED TO CONSTITUTE LEGAL ADVICE --- YOU MAY NOT RELY UPON THIS INFORMATION AS LEGAL ADVICE. NO ATTORNEY-CLIENT RELATIONSHIP IS CREATED.
View More Answers
›
Toggle tool
There are no recently viewed profiles.
There are no saved profiles.
There are no profiles to compare.