PREMIUM
Lawyer Rating and Reviews
Ethics and Professionalism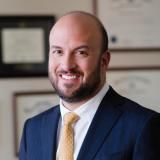 Susan is respected in the legal community. In 2014 Susan was elected a Fellow of the Maryland Bar Foundation in recognition of her outstanding dedication to the welfare of her community, the administration of justice, and the traditions of the profession of law.
View More
›
Q. How do you know this lawyer?
Current or Former Co-Worker/Colleague
Susan Wyckoff is a colleague. She is an attorney in the Maryland office of Petrelli Previtera.
Q. In the cases you were involved in with this attorney, which of the following apply?
While we have not done co-representation, Susan Wyckoff represents clients of the firm with cases to be filed in MD courts. Other attorneys represent clients out of offices in TX, IL, NJ, PA.
Q. When did you work with this lawyer?
Sept 2020 to current
Q. Was this lawyer an effective advocate/counselor and why?
Yes
Susan Wyckoff's clients describe her as offering thorough guidance. A great communicator and strong advocate in the courtroom.
Q. Please rate this lawyer on the following:
Legal Knowledge:
Excellent
Susan Wyckoff is a member in good stating with the Maryland bar association.
Legal Analysis:
Excellent
In addition to excellent legal knowledge, Susan can provide thoughtful analysis of the application of the law to the client's specific set of circumstances.
Communication Skills:
Excellent
Communication between client and attorney as well as attorney and the court are both important skills for an attorney. Susan is an excellent communicator.
Ethics and Professionalism:
Excellent
Susan's full profile is at https://www.petrellilaw.com/our-team/susan-wyckoff-family-law-attorney/ . She authored several articles on Divorcing Gracefully.
Q. For which practice area(s) would you recommend this lawyer?
Recommended for family law issues, including divorce.
Q. Which of the following skills does this lawyer possess?
Appeals
Business Advising
Client Relations
Collaboration
Dispute Resolution
Document Review
Drafting
Emotional Intelligence
Financial Literacy (handling client funds)
Legal Research
Legal Writing
Litigation
Mediation
Negotiation
Oral Argument
Problem Solving
Transactions
Trials
Use of Technology
Other
Q. I would recommend this lawyer to my family and friends
Yes