PREMIUM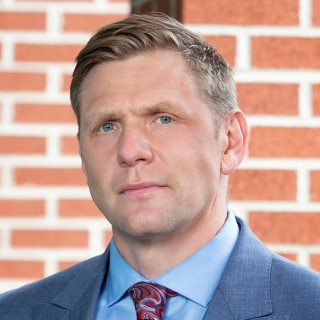 What Clients Are Saying
6 Recommend
Quentin F.
Recommends
June 22, 2022
He is very experienced and knowledgeable Steve was straight up with me from the beginning , he also was available throughout the day . He knows the laws top to bottom and he has a great attention to detail . He got my trial down to the minimum when it could of been a lot worst . Even after the case was over he offered me help anytime I need it .
Stephen Patrick Pfeiffer's Response: It was my pleasure being your attorney. Thanks for trusting in me.
Khyber R.
Recommends
May 24, 2022
Highly Recommend Mr. Pfeiffer analyzed all relevant information for my case and created a plan of action. He payed attention to each and every detail, then consulted me with options. Efficient communication. His experience, education and confidence made me feel at ease. I am very happy with the outcome. Thanks for the win!
Stephen Patrick Pfeiffer's Response: Thank you for trusting me to help you.
C. B.
Recommends
May 17, 2022
Amazing DUI lawyer Mr. Pfieffer is great at what he does. He really took the time to review all evidence, meet with me to determine best strategy. He was able to work out a plea reducing my charge from DUI to reckless. He seemed to be well respected by the DA and judge. He's worth the money!
B. Clark
Recommends
May 6, 2022
A true professional No need to look any further than Stephen Pfeiffer. Being in the customer service business myself, I respect and expect true customer service when I am the customer as well. Mr. Pfeiffer represents true professionalism with favorable results and integrity. I will never even search for other counsel when I am in a time of need. Thank you Pfeiffer!!
Stephen Patrick Pfeiffer's Response: Thank you for taking the time to post this review
Alicia A.
Recommends
April 7, 2022
Top Notch Professional
Hiring Stephen Pfeiffer to represent me was the best decision I made for my case. It was my first time navigating the Justice system and Mr. Pfeiffer made sure I was well informed every step of the way. He listened, was empathetic and carried a strong, calm demeanor. He even managed to keep my worry-wart of a mom feeling comfortable and secure. My family and I are forever grateful for Mr. Pfeiffer's services and happy with our very favorable outcome. I would recommend him to family, friends, and
colleagues with confidence.
View More
Stephen Patrick Pfeiffer's Response: It was a pleasure to stand by your side during this tough time. All the best.
Mark B.
Recommends
November 19, 2019
Outstanding and knowledgeable support
I got into serious trouble with a DUI arrest and a refusal charge. I chose Stephen Pfeiffer based upon his reputation, his familiarity with the local courts and that he is a Regent University graduate. He proved to be extremely professional and dedicated to his craft and, best of all-- he knows how to finesse the Virginia Beach court system. His familiarity with local court officials, police personnel, policy and proceedings are priceless. From the first meeting, he explained possible
difficulties, kept me calm, and he showed that he would work very diligently to provide the very best possible result. In the end, I received a favorable result. I absolutely recommend him to anyone who may find themselves in similar situations.
View More
Stephen Patrick Pfeiffer's Response: Mark, Thank you for the kind review. It was a pleasure serving you.