PREMIUM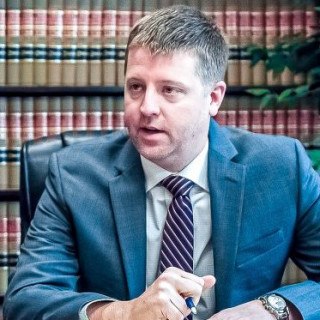 Lawyer Rating and Reviews
Ethics and Professionalism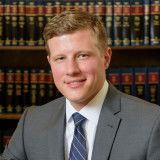 Mr. Grooms is a tenacious attorney who is tireless in his pursuit of results. He is highly skilled and a zealous advocate for his clients. Moreover, he is one of the best guys I know.
View More
›
Q. How do you know this lawyer?
Current or Former Co-Worker/Colleague
Friend
I had the pleasure of working with Stephen at the Solicitor's Office prior to working together with him in private practice.
Q. In the cases you were involved in with this attorney, which of the following apply?
We have worked numerous civil and criminal matters together. I have also observed Mr. Grooms try numerous cases to verdict.
Q. When did you work with this lawyer?
I worked with this lawyer at the 15th Circuit Solicitor's Office from February 2013 until October 2016. Since October of 2016, I have worked with Mr. Grooms at Grooms & Thomas, LLC.
Q. Was this lawyer an effective advocate/counselor and why?
Yes
Because of his experience and extensive understanding of the law, Mr. Grooms is a great case evaluator. He is also an excellent communicator who is very comfortable in a courtroom. When you add those qualities together with his incredible work ethic, it is easy to see why he is such an effective advocate for his clients.
Q. Please rate this lawyer on the following:
Legal Knowledge:
Excellent
Mr. Grooms, because of his experience and incredible work ethic, has an excellent basis of knowledge in his areas of practice.
Legal Analysis:
Excellent
Mr. Grooms is easily able to boil a case down to its critical elements.
Communication Skills:
Excellent
Mr. Grooms is just as comfortable making legal arguments in front of a judge as he is talking to a jury. Importantly, he is also able to effectively communicate with the other essential players of the judicial system.
Ethics and Professionalism:
Excellent
Mr. Grooms is one of the most ethical and professional attorneys I know.
Q. For which practice area(s) would you recommend this lawyer?
Criminal law and personal injury law.
Q. Which of the following skills does this lawyer possess?
Business Advising
Client Relations
Collaboration
Document Review
Emotional Intelligence
Financial Literacy (handling client funds)
Legal Research
Legal Writing
Litigation
Mediation
Negotiation
Oral Argument
Problem Solving
Trials
Q. Please provide any additional comments about this lawyer
Mr. Grooms is a rising star in the legal community. His experience, knowledge, work ethic, professionalism and fearlessness enable him to be an exceptional advocate for his clients.
Q. I would recommend this lawyer to my family and friends
Yes