Lawyer Rating and Reviews
Ethics and Professionalism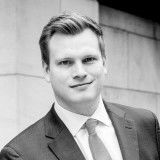 Sam is an excellent attorney and a great person. I would recommend Sam as an attorney to friends and family, or anyone needing advice.
View More
›
Q. How do you know this lawyer?
Current or Former Co-Worker/Colleague
I have worked with Sam as an attorney for the past two years on a number of personal injury cases. Before that, I knew Sam as a rising attorney when he was a law clerk.
Q. In the cases you were involved in with this attorney, which of the following apply?
I have worked with Sam on a number of personal injury, motor vehicle, trucking, insurance, and medical malpractice cases.
Q. When did you work with this lawyer?
2018, 2019, & 2020
Q. Was this lawyer an effective advocate/counselor and why?
Yes
Sam is an excellent attorney and advocate for his clients. Sam is intelligent, caring, and aggressive in pursuit of his clients' interests. Sam has a proven track record of obtaining the best possible results for his clients, whether he is handling a personal injury, medical malpractice, or trucking case. Sam is a great and open communicator and follows the highest professional standards.
Q. Please rate this lawyer on the following:
Legal Knowledge:
Excellent
Sam thinks critically and analyzes complex legal matters thoroughly. He has a comprehensive understanding of trucking laws and regulations, as well as medical standards of care. Sam is always keeping up with the latest trends and changes in the law, and will incorporate what he learns to his clients' advantage.
Legal Analysis:
Excellent
Sam is thorough. When new legal questions come up, Sam covers all angles and come to the correct conclusion.
Communication Skills:
Excellent
Sam is an excellent communicator and can explain complex matters in a way that is easy to understand. Sam is professional and his skills stand out when talking to jurors, opposing counsel, judges, or clients.
Ethics and Professionalism:
Excellent
Sam is always aggressively representing his clients while maintaining the highest standards of ethics and professionalism. Everyone should want an attorney like Sam that has a good reputation for being professional.
Q. For which practice area(s) would you recommend this lawyer?
Personal Injury, Trucking, Motor Vehicle, Insurance, Medical Malpractice.
Q. Which of the following skills does this lawyer possess?
Arbitration
Business Advising
Client Relations
Collaboration
Dispute Resolution
Document Review
Drafting
Emotional Intelligence
Financial Literacy (handling client funds)
Legal Research
Legal Writing
Litigation
Mediation
Negotiation
Oral Argument
Problem Solving
Pro Bono and Community Services
Project Management
Transactions
Trials
Use of Technology
Other
Q. I would recommend this lawyer to my family and friends
Yes