PREMIUM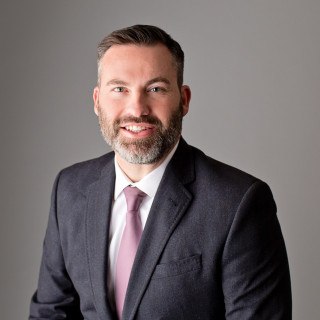 Reviewed by
James C.
July 30, 2020
Recommends
Ryan McPie kept me out of jail.
I chose to use Ryan McPhie for my criminal case because of his former experience as a Deputy County Attorney, and I am glad I did. Ryan's knowledge and expertise in criminal law led to negotiating a fair deal in my case. Ryan patiently explained the entire criminal court process to me, answered all my questions, and helped lower my anxiety about the process by standing confidently with me throughout my case. Ryan was there when I needed him. I recommend McPhie Law.
Reviewed by
Ian D.
June 30, 2020
Recommends
Outstanding lawyer!!
I first contacted the McPhie Law Firm after having to fire my first lawyer (who is highly rated on google but did a TERRIBLE JOB). Ryan not only gave me a discount because he was sympathetic that I had already paid one lawyer, he did an amazing job. I spent about 6 months hassling with the previous lawyer, and Ryan McPhie had it resolved in a matter of weeks. I would strongly recommend this law firm to anybody. Even now that my case is essentially over, Ryan is still helping out with any
additional details at no cost and simply out of caring how things turn out. Many lawyers have good reviews, but I can tell you first hand that the McPhie Law Firm actually deserves the good reviews.
Reviewed by
C. M.
June 4, 2020
Recommends
I couldnt imagine going through this legal process without Ryan McPhie!
I was referred to Ryan by an attorney friend that I trust. Ryan was very sensitive to my legal situation and provided me with the information in a way I could make informed decisions. Ryan and Stephanie were always quick to respond. Ryan was very professional in the courtroom and represented me in a way that exceeded my own expectations. I hope I never have to utilize Ryan's services again, but in the event I do, I will call Ryan first.