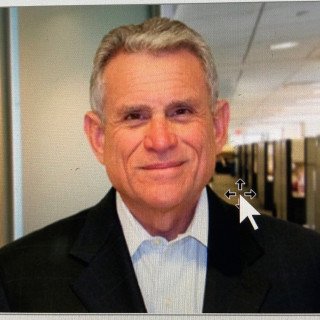 Arbitration & Mediation, Business Law, Cannabis & Marijuana Law...
Arizona, California, Illinois, Pennsylvania
Review This Lawyer
Lawyer Rating and Reviews
Ethics and Professionalism His skills are exceptional, combining excellent traditional legal skills with financial and accounting insight and creativity. He engages well with clients and other counsel and has an excellent reputation in the industry. He is the consummate advocate.
View More
›
Q. How do you know this lawyer?
I have worked on various matters with Mr. Frimmer since the 1980's and this relationship turned into a friendship over the years. He helped educate me in a number of areas of public finance law. Over the last 20 years, Mr Frimmer and I have worked together on transactions representing different parties and we have further developed our friendship.
Q. In the cases you were involved in with this attorney, which of the following apply?
Same Client
Different Client, Same Side of Case
For example, he represented bondholders (creditors) in a bankruptcy matter and my firm served as bond counsel. He has also asked me to serve as local counsel in certain matters where we represent the same clients covering different subject matters.
Q. When did you work with this lawyer?
2002 through present on various matters
Q. Was this lawyer an effective advocate/counselor and why?
Yes
Mr. Frimmer has excellent analytic skills and uses his financial and accounting expertise to supplement his legal work. He is very creative and an effective advocate.
Q. Please rate this lawyer on the following:
Legal Knowledge:
Excellent
Mr. Frimmer has a mastery of public finance law and creditors' rights
Legal Analysis:
Excellent
He is able to apply legal principles to the matters at hand and can cite relevant case law as applicable
Communication Skills:
Excellent
Articulate and concise discussions and is proficient at explaining complex issues to less sophisticated clients
Ethics and Professionalism:
Excellent
Mr. Frimmer always exhibits the highest standards for ethics and honesty.
Q. For which practice area(s) would you recommend this lawyer?
Public Finance Creditors' Rights Defaults and Workouts
Q. Which of the following skills does this lawyer possess?
Business Advising
Collaboration
Document Review
Drafting
Negotiation
Problem Solving
Project Management
Transactions
Q. Please provide any additional comments about this lawyer
Mr. Frimmer's skills have had a major positive impact on my career and I consider him to be among the top 2 o 3 public finance workout and default lawyers in the country.
Q. I would recommend this lawyer to my family and friends
Yes