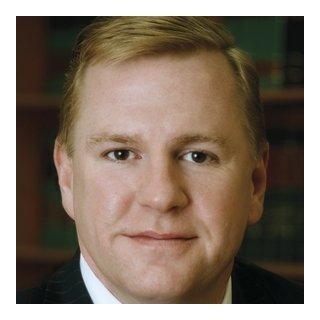 Lawyer Rating and Reviews
Ethics and Professionalism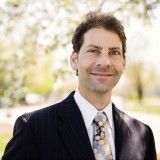 Mr. Hein would tell you that he doesn't know everything but he knows an awful lot about an awful lot of areas of law. He's just a great lawyer and one to whom I wouldn't hesitate to refer a family member or a close friend.
View More
›
Q. How do you know this lawyer?
I first Mr. Hein nearly 20 years ago when we were on opposite sides of a class action that he had filed. Since that time, we have collaborated.
Q. In the cases you were involved in with this attorney, which of the following apply?
Same Client
Opposing Client
I have had the pleasure of working with Mr. Hein as opposing counsel and more recently on behalf of the same client. Regardless of which side of the fence he stood, Mr. Hein has acted with the highest degree of professionalism.
Q. When did you work with this lawyer?
Approximately 20 years ago, Mr. Hein represented lead plaintiffs in high-stakes class-action securities litigation. He also has a solid reputation as a top immigration attorney, so throughout the years his name immediately comes to mind when I need to refer someone to a trust and experienced immigration attorney. More recently, we have also collaborated on junk fax matters under the Telephone Consumer Protection Act.
Q. Was this lawyer an effective advocate/counselor and why?
Yes
Mr. Hein is extremely effective. He draws from a ton of experience in an array of practice areas, including personal injury, workers compensation, immigration, and class actions. He is able to convey complex legal theories in an easy-to-understand way.
Q. Please rate this lawyer on the following:
Legal Knowledge:
Excellent
Mr. Hein legal knowledge is vast, especially in immigration (he even puts out a bi-lingual online newsletter) and personal injury law.
Legal Analysis:
Excellent
Mr. Hein does his legal research and thoroughly analyzes legal issues so that he briefing is compelling.
Communication Skills:
Excellent
Mr. Hein is as effective in a courtroom as in his written submissions. He is also quick to establish rapport with his clients and potential clients.
Ethics and Professionalism:
Excellent
Mr. Hein is well regarded by judges and other attorneys alike.
Q. For which practice area(s) would you recommend this lawyer?
Personal injury, traffic accidents, workers compensation, and immigration.
Q. Which of the following skills does this lawyer possess?
Client Relations
Collaboration
Emotional Intelligence
Legal Writing
Litigation
Mediation
Negotiation
Oral Argument
Pro Bono and Community Services
Trials
Q. Please provide any additional comments about this lawyer
What ratings don't necessarily convey, is that Mr. Hein is also a very interesting guy who is well-travelled and has good stories.
Q. I would recommend this lawyer to my family and friends
Yes