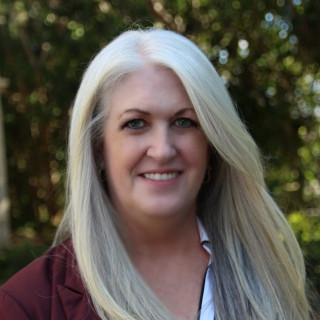 Lawyer Rating and Reviews
Ethics and Professionalism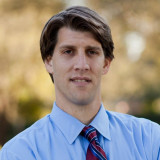 As an attorney whose handled more than 6,000 cases, I enjoy working with Regina to best handle my clients' cases. She is particularly knowledgeable on wrongful death matters, child injury claims, and brain injury claims where she can help clients through the probate or guardianship process, while we handle the injury or wrongful death claim.
View More
›
Q. How do you know this lawyer?
Current or Former Co-Worker/Colleague
Regina was a Court-appointed guardian ad litem to review a minor settlement in Broward County. She did such an amazing and thorough job for the children that I wanted to continue working with her after. Over the years, I've been fortunate to see her zealous advocacy for her clients in guardianship, probate administration, probate litigation and estate planning matters.
Q. In the cases you were involved in with this attorney, which of the following apply?
Same Client
Different Client, Same Side of Case
I've worked with Regina on a variety of cases, as co-counsel and as part of the legal team.
Q. When did you work with this lawyer?
More than a decade.
Q. Was this lawyer an effective advocate/counselor and why?
Yes
Regina is an effective advocate and counselor who is passionate about her cases and her clients, and treats all with the utmost respect.
Q. Please rate this lawyer on the following:
Legal Knowledge:
Excellent
Regina has handled hundreds of matters in the guardianship and probate fields.
Legal Analysis:
Excellent
Regina thoroughly analyzes her cases to figure out the best course of action for her clients from my experience.
Communication Skills:
Excellent
Many clients have told me how kind and empathetic Regina is. She thoroughly explains her cases to her clients from my experience.
Ethics and Professionalism:
Excellent
Ethics and professionalism are key skills that Regina possesses. Not only does she treat others with respect, she often gets referrals from other attorneys in the community.
Q. For which practice area(s) would you recommend this lawyer?
I'd recommend Regina for Guardianship cases, Guardian Advocacy, Probate Administration, Probate Litigation and Estate Planning. She also has a lot of experience handling guardian ad litem appointments, and probate administration in wrongful death matters for other personal injury law firms.
Q. Which of the following skills does this lawyer possess?
Arbitration
Client Relations
Collaboration
Dispute Resolution
Document Review
Drafting
Emotional Intelligence
Financial Literacy (handling client funds)
Legal Research
Legal Writing
Litigation
Mediation
Negotiation
Oral Argument
Problem Solving
Trials
Use of Technology
Q. I would recommend this lawyer to my family and friends
Yes