PREMIUM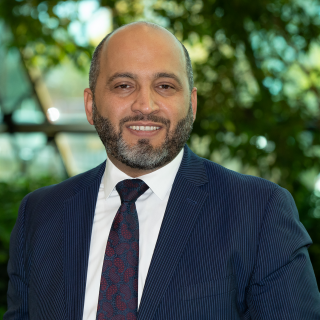 What Clients Are Saying
4 Recommends
Dallas W.
Recommends
April 26, 2022
Awsome attorney Mr. Hamawi helped me and my family with an insurance dispute after a fire at our home . He was professional, courteous and timely. He always answered all my questions and return phone calls quickly. I am appreciative of all his help and I would recommend him to anybody needing help dealing with an insurance company after a major loss. 5 out of 5 stars!!!
Hisham A.
Recommends
February 4, 2022
Mr Hamawi did a great job for me Mr. Hamawi was very patient and understanding during my litigation. He made sure that I'm comfortable discussing anything needed for both of us he talked through everything. My case was a difficult case, but he helps get the best outcomes possible given the situation. No doubt he has a successful record and is able to empathize with his clients. I would choose him and will hire him every time.
Alphonso Harris
Recommends
October 1, 2020
You Want A Win? Look No Further!
Owning and operating a small business is a combination of joy and pain. There is the joy of meeting our neighbors and sharing with them our passion for coffee and community. And then there is the pain of fixing problems that require quick resolution. But then some problems happen that are caused by others and are beyond your control. When that happens help is needed. We ran into this problem in June 2019 when an industrial accident caused sewage to back up into our business through floor
drains, made our restroom inoperable, and damaged several other units in the building where our business is located. After months of trying to negotiate a settlement with the contractor and its parent company without any resolution, we sought the advice of an attorney to seek restitution for the damages caused to our business location and operations. We met with Attorney Rabih Hamawi and he became our advocate and counsel. He advised us on the best strategy to pursue a resolution with this company that was unwilling to negotiate with us. He filed a lawsuit on our behalf and got their attention. They came to the table and listened to him and he was able to negotiate a settlement with them without having to go to trial. A settlement that was much higher than what we thought is possible and almost double the amount we had initially hoped for. Results achieved. Problem solved. Attorney Hamawi came to our defense and solved our problem, all of this during the COVID-19 Coronavirus pandemic, within six months of hire, and saving us the time and considerable cost of a trial. Thanks, Rabih for the win!
View More
Stacey W.
Recommends
July 7, 2020
Business Insurance Attorney Rabih Hamawi was excellent to work with. He's very knowledgeable and confident in his cases. He provides great support and is responsive as well as professional. I would definitely refer him to anyone fighting with insurance companies to receive full compensation for denied, delayed or underpaid insurance cases.