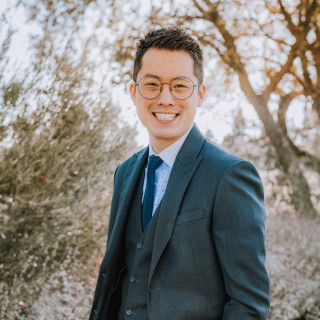 Reviewed by
Mark T.
July 4, 2021
Recommends
Immigration Attorney Extraordinaire!!
Again want to thank our wonderful attorney, Mr. Peter Kyung, for his hard work in helping us get the approval of our I-751 applications for "Removal of Conditions" on my wife and daughter's Green Cards. We are so lucky to have found Peter a little over 3.5 years ago when we first started our immigration process after my wife (then fiancee') and daughters' arrival in the U.S. from Vietnam. He has been there for us, guiding us every step of the way through this since then. He skillfully
navigated through all the paperwork and timelines, keeping us informed of everything happening at the time. He was always available for questions and prepared us for our interviews. We are very thankful for his kind and caring way of taking care of us. He quickly helped us 6 months ago by writing a letter on our behalf when we were in the process of buying a home. We could not be happier. If you are looking for an Immigration Attorney (or are not 100% happy with the one you have), I can assure you that Peter Kyung (Peter@kiloimmigration.com) will do a professional, efficient, wonderful job for you. Thanks again, Peter!
Reviewed by
Marykay M.
June 25, 2021
Recommends
The best Immigration Lawyer!
I thank God for my mom and I finding such an amazing lawyer. He has been present, responsive, on top of it, a person of faith, and so encouraging. During the duration of my case, he advocated on my behalf so much (sometimes I didn't even know he was calling and speaking to so many people to ensure I don't run out of time). He is very understanding, and more than willing to accomodate his clients. He is very passionate about helping families as well, and knows the importance of a family staying
together. He is amazing, and I would recommend him anytime and any day. If you are looking for a person who will take on your case with utmost importance, priority, and really care about it; then Mr. Peter is the best lawyer you can have. He is so knowledgeable about several situations (adjust of status, naturalization, etc). THIS IS AN HONEST REVIEW. I can't stress how grateful I am. It was a pleasure working with Mr. Peter and by God's grace getting the outcome we all desired.
Reviewed by
A. K.
June 8, 2021
Recommends
The best immigration attorney you will every meet
By way of introduction, we are a gay couple who worked with Peter for our I751 removal of conditions application, and the subsequent interview. We would like to start out by saying that this is not only the most positive experience we have had with any immigration attorney (or other attorney for that matter), it is undoubtedly the most positive experience we have with ANY professional. Peter excelled on absolutely every front imaginable. Specifically we would like to point to these aspects
of our interaction and his strengths as an attorney: 1. Being exceptionally detail oriented, leaving nothing to chance in terms of documents, filling out of applications, and organization of the material in a manner that was the most effective for review by USCIS. 2. Tremendous knowledge of the immigration process, at all levels - starting from esoteric aspects of the law, to mundane/logistical matters of interacting with USCIS staff. 3. Promptness, responsiveness, and thoroughness in communication. Going through the immigration process is stressful, and nothing is more stressful than the uncertainty of not having quick answers to questions. In this context, Peter is a star - he would reply to our emails and calls within minutes, around the clock, and in detail - with correct, succinct responses that would put our minds at ease. He never indicated that he was even slightly bothered by our multiple queries, and was incredibly patient. 4. Empathy and kindness. We imagine that Peter probably sees many cases like us every day. However, in the way he interacted with us, and handled our issues - we felt like we were his most important client. He knows that while this is everyday business for him, it's a huge matter for his clients' families, and every interaction with him is marked by his empathy and kindness. Our case brought some unanticipated events, including an interview that we did not expect. This added significantly to the time Peter spent on our case. Peter spent two full hours with us prepping us for it, and gave us thoughtful tips that were very helpful for us. 5. Directly as a result of his personal qualities, he has an incredible rapport with USCIS staff - from the security officers to the interviewing officers - they all seemed to know, like, and trust him very much. This greatly alleviated the minor logistical anxieties we had on top of the obvious anxiety with any USCIS interview. 6. His fee structure was transparent and highly reasonable, with no surprises. Our case was approved with no problems, and working with Peter was the best decision we ever made. In summary, we cannot imagine a more competent professional, compassionate person, or knowledgeable lawyer that one could work with for their immigration processes. He is the best of the best.
Reviewed by
Usen E.
May 20, 2021
Recommends
Best immigration lawyer in Sacramento California
Peter's one of a kind. I remember when my wife and I were relocating to from a different state, we had difficulty finding the right immigration attorney. Most of whom we contacted seem not to care. It all changed when we met Peter. He genuinely cares and will go above and beyond until success is achieved. He listens, very empathetic, and am blessed to have met him. I highly recommend Peter.
Reviewed by
Anirban D.
May 18, 2021
Recommends
Excellent Immigration Firm
I would start my review by taking this opportunity to first thank Peter. Peter helped me with my family based permanent residence application. Over the course of two years, I could not have hoped for a more professional, attentive, informative and supportive legal counselor. Peter's attitude and attention is exemplary. He prepared an amazing case, attention to details, regular updates and follow ups. Despite our application being delayed by COVID, he proactively tracked our case. Over the
entire span he never even once took his foot off the pedal even when he were frustrated with the delays. My heartfelt thanks for this amazing professional. I would highly recommended Peter Kyung's Immigration Law Firm to anyone who needs help with filing of Green Cards or Citizenship.
Reviewed by
Alexander L.
May 8, 2021
Recommends
Green card received! Onto Naturalization!
Peter had helped my wife through her immigration process for the past two years. Throughout the past meetings, Peter had always taken his time to fully know and understand her circumstances. While being informed of all her available options, Peter also helped her make well-informed decisions that strengthened her case. As of April 2021, she received her green card. We will be using your service again in the future for Chloe's naturalization process. Peter, it was a pleasure working with you.
You are easy to communicate with, attentive, and made yourself available even when we had so many questions. We can't thank you enough.
Reviewed by
U. D.
April 5, 2021
Recommends
Highly recommend him!
I worked with Peter Kyung for my immigration cases for over 4 years. Peter Kyung is an attention to detail person, and he works hard to make everything perfect. This gives you confidence in the progress which is important when there's naturally no certainty. He's also very responsive. I've never had to follow up with Peter to get an answer for one of my questions because I always got immediate response. If you care about doing things the right way, I highly recommend him!
Reviewed by
Gary P.
March 5, 2021
Recommends
Simply the best Immigration attorney there is
Quite simply, Peter is the best in the business. I couldnt have asked for more dedication, attention to detail and positive nature while going through the process, having got me through the first step of my permanent residency without any issues, I didnt hesitate in using Peter again to have the conditions removed on my greencard, again it went through seamlessly and well ahead of schedule, the peace of mind that Peter gave me was very important and very valuable to me and my wife. I thank the
day I contacted him way back in 2017. Highly recommended is an understatement, thank you Peter for all you did.
Reviewed by
Izzy F.
February 18, 2021
Recommends
Peter is fantastic!
We initially had a consultation with Peter in October 2018, before beginning our spousal visa application with him in October 2019. We filed in March 2020, right as the pandemic hit and everything shut down. Throughout the whole process, Peter was supportive and efficient, guiding us through the process calmly and effectively. Our application was processed within normal timeframes despite the disruption caused by the pandemic, and we believe that this is due to Peter's expertise and knowledge
ensuring that our application was prepared to the highest possible standard. He was also extremely responsive, responding to all our emails within a couple of hours. We are very grateful to have had Peter on our side and are privileged to have worked with him. He serves his clients with heart and integrity, and we could not have asked for anyone better to represent us, our relationship and our story. We recommend Peter to anyone requiring assistance with US immigration and we will be returning to him for any immigration help we require in the future.
Reviewed by
Joro D.
February 11, 2021
Recommends
Me and my wife owe it all to Peter!
The best immigration attorney in California. Peter is the sweetest most honest man you will ever meet. He truly cares about his clients and will do anything to speed up the process and help you out. His prices are more than fair (At the time both me and my wife were college students and were able to afford the fees) I totally recommend Peter Kyung for your immigration needs!
Reviewed by
Jake T.
February 8, 2021
Recommends
Knowledgeable and Professional Lawyer that gets results!
I needed help with my N-400 naturalization application since I had a few arrests in the past and every lawyer I talked to could not give me a straight answer. Peter was very professional and gave me honest advice about what my chances were of being successful. His honesty and knowledge is what convinced me to chose him as my lawyer. He helped me build a case for myself, coached me through any possible scenario and questions with mock interviews and in the end we were successful! The whole
process wasn't so bad and Peter was very responsive, keeping me informed of every development along the way. My family and I are grateful to Peter and would highly recommend him to anyone.
Reviewed by
Michael D.
January 21, 2021
Recommends
Peter is a rare lawyer
Peter is a rare Lawyer, He has an excellent knowledge of US immigration law, he is details focused and the most important to me, compassionate with his clients. My case was the removal of a condition on my Green Card, an I-94 request, it was a difficult case. Peter listened to my situation and developed an action plan on how we would get the information needed to provide a strong case to USCIS. I knew some of the information would be difficult for me to get when I hit roadblocks,
Peter was there to offer different ideas on what we could do. It was frustrating for me to achieve what we agreed, I always felt that Peter understood my situation and he was always willing to help with creative suggestions. When I finally got all the information together, Peter was able to take me as a person, and the information provided and then document my story for the USCIS request in under 48 hours. The request was successful without any additional questions In short, Peter is technically a great lawyer, how he humanized my experience with the immigration experience, I'll always be grateful for that experience.
Reviewed by
J. Wen
January 18, 2021
Recommends
Highly recommend Peter Kyung's legal services
With Peter's help, I have two successful immigration-related applications and I am deeply grateful to have chosen him as our attorney. We had a marriage-based application for Adjustment of Status for a green card in 2016 and a recent N-400 naturalization application, and both applications were hassle-free and successful. My husband and I were very impressed by the services Peter provided from paperwork, mock interviews, the actual interviews, everything else to the end of the application
process. Peter is very courteous, professional and experienced. While direct, every point he makes is fair, sensible and thoughtful, which is a great combination for us who were seeking high-quality, efficient and reliable legal services. The applications he helped us prepare were thorough and highly organized, which was not only impressive to us, but highly appreciated by our USCIS officers during the interviews. The mock interviews he provided could be a little intense, but there were full of insightful information and effective in equipping you with all the tools needed to prepare for the USCIS interviews. Our case was straightforward; however, as an immigrant learning a new culture and speaking English as a second language, it's easy for me to overthink and complicate things. Peter was extremely responsive (day, night, and weekends) helping me navigate the process with useful tips and professional perspectives, and offering us peace of mind through this challenging journey. One of the biggest takeaways for me is being honest, confident and well prepared is the key to a successful application, and a good attorney should be able to help you achieve that. Peter is that attorney.
Reviewed by
Alex K.
December 22, 2020
Recommends
Hands down best immigration attorney
I was blessed to have Peter working on my case. I contacted 4 different, and highly rated Sacramento law firms, all which gave me the same basic advice and zero chance to success, the same that you would find by doing a google search of my particular situation - I was an LPR applying for naturalization with an unfortunate and highly regretted criminal record (2 DUIs) that was within the 5 year stature period. Peter was the only one that took the time to understand my situation and the
circumstances that led to the events in my early adulthood. Peter had given me all potential outcomes and probabilities during our consultation based on his experience and his exceptional knowledge of immigration law and after agreeing to take on my case, he gave me the tools and advice to make the strongest possible case. In working with Peter, I found him to be warm and personable and he made me feel that he had as much at stake in my case as I did. From the first day he started working on my case and up to the finish line, Peter kept me informed on every step and update. He responded to ALL of my questions and concerns in less than hour, early morning or late at night - I guarantee that you will not have this experience with any other attorney. Peter was there every step of the way. Even at my interview, in midst of pandemic, Peter was there with me in-person. My case was recommended for approval on the spot (we were actually told by the officer that she had made her determination after looking over my case that Peter put together and before even meeting us). I truly could not have done it without Peter's help. With the current and ongoing changes, strict requirements, and guidelines in immigration law, I highly recommend Peter for all immigration questions and issues, simple or complex. You will be in good hands. I should also add that Peter's rates were very reasonable to begin with, yet he still worked with me based on my financial situation!