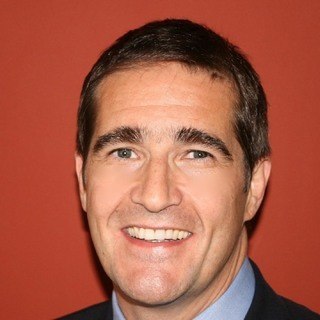 Reviewed by
S. G.
November 8, 2020
Recommends
Exceptionally talented immigration attorney
Paul Choquette is the epitome of what an attorney should be. He has our highest respect as both an attorney and as a human being. He is professional, knowledgeable, compassionate and always puts his clients first. He is extremely attentive and proficient in handling all our immigration matters. From our very first meeting we already felt completely confident that our case was to be handled in the very best possible hands with the highest standard from start to finish. Not all highly rated
immigration attorneys are equal. Having not done enough research, we were misfortunate enough to have retained a so-called "5 star" immigration attorney to handle our case in the beginning that turned out to be a complete disaster. The difference we learned in what distinguishes a top notch attorney from the rest is BOTH quality and quantity. The lawyer who failed us had ONE "5 star" review whereas Paul Choquette garnered over a HUNDRED 5 star reviews with decades of experience. Paul demonstrated the same consistent high quality dedication in guiding us through the complicated cobwebs of immigration procedures. On top of that, Paul inherited our case at its worst possible state. As simple as one might think naturalization is, it is not for most immigration attorneys other than Paul. He got up to speed on our case in no time and took swift actions to bring our application process that dragged on for over a year to completion in just a matter of months. Throughout the entire process, he took the time to fill us in on every step of the way, listen to all our concerns and went above and beyond to deliver the best possible outcome for our case. I highly recommend him and will not hesitate to retain him for all our future legal needs.
Reviewed by
N. J.
July 12, 2020
Recommends
Paul was able to resolve my issue
Paul is an amazing lawyer! To begin with, he is very professional, smart, and knowledgable; his sense of humor is a bonus. I approached Paul regarding the removal of conditions and I instantly felt assured after speaking with him that my case is going to be in good hands. I approached him while I was very close to the case's deadline, he was still able to make it well in time and with all due diligence. Well, just a few months into waiting, and here I am with news of our case's success. I highly
recommend Paul, the experience of working with him couldn't have been any better.
Reviewed by
C. A.
July 9, 2020
Recommends
Excellent service for TN
Very professional and courteous service from Paul. Even though it was on short notice and a very busy time with the reopening of some processing, Paul was responsive and dedicated to the success of my case. He helped get my TN as a mechanical engineer approved and I will recommend him to all my friends!