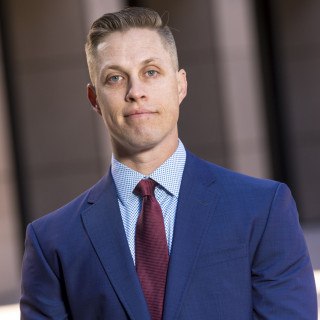 Lawyer Rating and Reviews
Ethics and Professionalism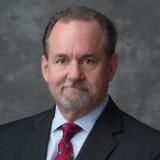 Over the many years that I have known and worked with Paul, I have come to learn that he always puts his clients' interests before his own, and truly believes in the cause he is fighting for. He is one of the most effective advocates I know.
View More
›
Q. How do you know this lawyer?
Current or Former Co-Worker/Colleague
I have work with Paul since 2006.
Q. In the cases you were involved in with this attorney, which of the following apply?
We have jointly represented hundreds of clients with employment claims.
Q. When did you work with this lawyer?
2006 to present
Q. Was this lawyer an effective advocate/counselor and why?
Yes
Paul is a highly effective attorney who is a relentless advocate. He is able to understand law and new legislation in ways that advance clients' interests. He regularly surpasses his clients' expectations and is very easy to work with. He is able to connect with clients on a personal level to ensure he achieves their objectives.
Q. Please rate this lawyer on the following:
Legal Knowledge:
Excellent
Paul stays current with all developments in employment law which adds to his vast legal knowledge.
Legal Analysis:
Excellent
Paul routinely predicts the outcome of legal issues before the courts. His analysis of the law is some of the finest I have seen and he routinely prevails in his moving papers.
Communication Skills:
Excellent
Paul is a great communicator, whether dealing with highly educated Judges, arbitrators, and mediators, or clients who need complicated things explained to them in understandable terms. He effectively targets his message to the recipient to ensure it fully understand. He is able to use tone and content to successfully advance his clients' objectives on a regular basis.
Ethics and Professionalism:
Excellent
Mr. Hogie exceeds the ethics and professionalism required by our profession.
Q. For which practice area(s) would you recommend this lawyer?
I highly recommend Mr. Hogie in matters of employment law to victims of discrimination, harassment and retaliation at work, including employees who have been unlawfully terminated.
Q. Which of the following skills does this lawyer possess?
Arbitration
Client Relations
Dispute Resolution
Document Review
Emotional Intelligence
Financial Literacy (handling client funds)
Legal Research
Legal Writing
Litigation
Mediation
Negotiation
Oral Argument
Problem Solving
Trials
Use of Technology
Q. Please provide any additional comments about this lawyer
Paul brings professionalism and expertise to a profession where it can be hard to find the right fit. Paul will keep his eye on the target and persevere until it is reached.
Q. I would recommend this lawyer to my family and friends
Yes