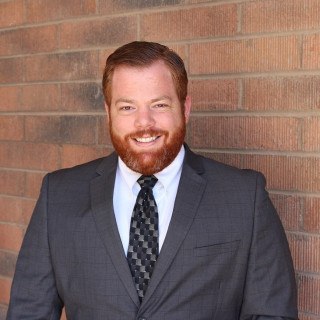 Lawyer Rating and Reviews
Ethics and Professionalism
I could not give Omer a higher recommendation than I do. He is an award-winning, dedicated, and passionate defender of the accused. He is trustworthy and will fight to keep his clients safe.
View More
›
Q. How do you know this lawyer?
Current or Former Co-Worker/Colleague
Omer and I worked together from the time he was a law student and through practice as public defenders in Maricopa County.
Q. In the cases you were involved in with this attorney, which of the following apply?
Same Client
Different Client, Same Side of Case
Omer and I worked on the defense of common clients and separate clients.
Q. When did you work with this lawyer?
2008, 2013-2014
Q. Was this lawyer an effective advocate/counselor and why?
Yes
Omer is one of the most thorough and intelligent defense attorneys that I have practice with. He has great ingenuity when it comes to defending the indefensible and cares about his clients personally. A winning combination.
Q. Please rate this lawyer on the following:
Legal Knowledge:
Excellent
Omer understands and is able to apply the law in adversarial settings to the great benefit of his clients.
Legal Analysis:
Excellent
Omer is able to dig into the case law to both understand the nuance of his client's case, but also is able to take non-helpful law and make it helpful. A rare skill.
Communication Skills:
Excellent
I've personally witnessed Omer's interpersonal and communication skills with clients. He is able to make difficult legal concepts easy to understand for clients and their families. He is also able to communicate effectively with judges and juries to obtain the best outcomes for his clients. A good litigator is a good communicator. Omer is both.
Ethics and Professionalism:
Excellent
Omer displays the highest level of ethical behavior and professionalism in a profession where it is sometimes hard to find.
Q. For which practice area(s) would you recommend this lawyer?
Criminal Defense, DUI, Litigation
Q. Which of the following skills does this lawyer possess?
Document Review
Drafting
Emotional Intelligence
Legal Research
Legal Writing
Litigation
Negotiation
Oral Argument
Problem Solving
Trials
Use of Technology
Q. Please provide any additional comments about this lawyer
Omer is a ferocious litigator, confident in ability and action. He takes cases that other attorneys would lose and wins them. He is skilled, caring, and dedicated. He is an attorney you can trust.
Q. I would recommend this lawyer to my family and friends
Yes