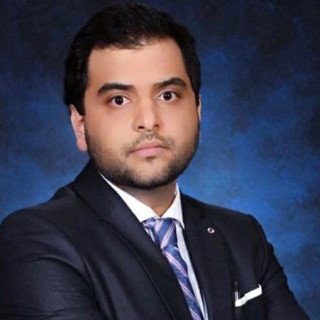 Ethics and Professionalism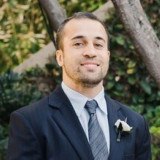 I referred a contentious divorce case, complete with domestic violence and dissipation of assets to Mr. Sabeti. Throughout the process, Mr. Sabeti was a consummate professional and the client was very happy with the work of Mr. Sabeti and the outcome of the matter. Mr. Sabeti is an excellent attorney and advocate for his clients.
View More
Q. How do you know this lawyer?
Current or Former Co-Worker/Colleague
Classmate at Law School
I have known Mr. Sabeti for more than 10 years and he worked in my legal department during law school. Since becoming a licensed attorney, I have referred many clients to Mr. Sabeti for consultation and representation.
Q. In the cases you were involved in with this attorney, which of the following apply?
The cases that I have been involved with Mr. Sabeti involve client referrals in which Mr. Sabeti provided consultation and representation.
Q. When did you work with this lawyer?
I referred a client to Mr. Sabeti in September of 2019 and Mr. Sabeti did an outstanding job advocating for the client.
Q. Was this lawyer an effective advocate/counselor and why?
Yes
Mr. Sabeti is a very effective advocate because he has a deep understanding of the law, does a great job understanding his client and the facts of the case, and listening to the client to mutually determine the best course of action for the client.
Q. Please rate this lawyer on the following:
Legal Knowledge:
Excellent
Mr. Sabeti has been practicing family law as an attorney for over one year and has prior experience in the field. He has a deep understanding of the issues in family law matters.
Legal Analysis:
Excellent
Mr. Sabeti provides excellent work product for his clients, which involve carefully drafted motions.
Communication Skills:
Excellent
Mr. Sabeti is an excellent communicator and is practically available at any time to discuss the matter with his client. He also provides clients with clear instructions and feedback, permitting clients to better understand the matter and make decisions.
Ethics and Professionalism:
Excellent
In the more than ten years I have known Mr. Sabeti, he has always been professional. In my conversations with him as an attorney his ethics has always been consistent with what the legal profession and the bar requires.
Q. For which practice area(s) would you recommend this lawyer?
Family Law. Divorce and Domestic Violence
Q. Which of the following skills does this lawyer possess?
Arbitration
Business Advising
Client Relations
Collaboration
Dispute Resolution
Document Review
Drafting
Emotional Intelligence
Legal Research
Legal Writing
Litigation
Mediation
Negotiation
Oral Argument
Problem Solving
Use of Technology
Q. I would recommend this lawyer to my family and friends
Yes