PREMIUM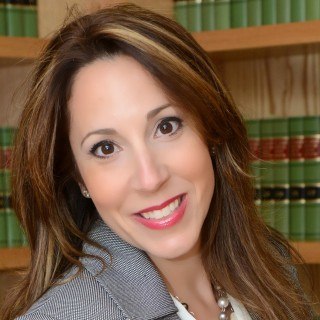 Natalie Esposito Capano, Esq.
Lawyer Rating and Reviews
Ethics and Professionalism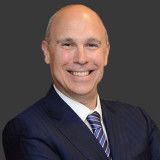 Natalie's strong advocacy skills and her ability to obtain favorable results for her clients make her a valuable asset to our firm.
View More
›
Q. How do you know this lawyer?
Current or Former Co-Worker/Colleague
After being impressed by Natalie's skills as a divorce and family law attorney, we offered her an Of Counsel position with our law firm. Natalie has demonstrated that she is a strong advocate for our divorce and family law clients.
Q. In the cases you were involved in with this attorney, which of the following apply?
Natalie and I consult and collaborate with each other with regard to divorce and family law files in our office. We provide a team effort to our clients. We take pride in our ability to strategize on behalf of our clients in order to obtain favorable results for them.
Q. When did you work with this lawyer?
Natalie joined our firm as an Of Counsel attorney several years ago.
Q. Was this lawyer an effective advocate/counselor and why?
Yes
Natalie's first course of action is to try to resolve cases by way of settlement. She is a strong negotiator. However, if necessary, she will be a highly effective advocate in the courtroom on behalf of our clients.
Q. Please rate this lawyer on the following:
Legal Knowledge:
Excellent
Natalie keeps up-to-date on the applicable law by attending continuing legal education seminars and reading case law.
Legal Analysis:
Excellent
Natalie's ability to argue the facts and relevant case law is often displayed during oral arguments and trials.
Communication Skills:
Excellent
Natalie's communication skills are an asset. They provide her with the ability to settle cases through negotiation and if necessary at trial with strong advocacy.
Ethics and Professionalism:
Excellent
Natalie practices law in an ethical fashion and believes that is important to demonstrate professionalism in the practice of law.
Q. For which practice area(s) would you recommend this lawyer?
Divorce & Family Law Real Estate transactions
Q. Which of the following skills does this lawyer possess?
Arbitration
Client Relations
Collaboration
Dispute Resolution
Document Review
Drafting
Emotional Intelligence
Legal Research
Legal Writing
Litigation
Mediation
Negotiation
Oral Argument
Problem Solving
Trials
Q. I would recommend this lawyer to my family and friends
Yes