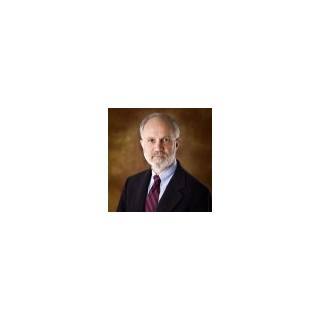 Mr. Earl Price Underwood Jr
Earl P. Underwood, Attorney at Law
For over 25 years, Mr. Underwood has represented clients in class actions and complex litigation in state and federal courts, including coordinated and multi-district proceedings. Soon after Mr. Underwood received his license, he served as the Chapter 7 Bankruptcy Trustee in the U.S. Bankruptcy Court of the Northern District of Alabama Eastern Division from 1987 until 1988.

Legal Experience

Mr. Underwood practices in the complex litigation area. He has participated in the prosecution of numerous class actions on behalf of injured plaintiffs.

Mr. Underwood's experience includes serving as court-appointed lead class counsel and/or liaison counsel on behalf of plaintiffs in numerous class actions and consumer-related proceedings. His more notable cases include:

Tyler v The Mortgage Outlet: $900,000 class action settlement for Truth-in-lending Act violations.

Farley v. Homeowners Loan Corp.: 10 Million dollar settlement in a class action against a mortgage originator. The primary allegation was that Homeowner's was making loans covered by the Home Ownership and Equity Protection Act (HOEPA) with out making HOEPA mandated disclosures.

Tolbert et al., v. Monsanto et al.,: a $700 million settlement against Monsanto and Solutia on behalf of citizens of Anniston, Alabama for pollution with chemicals called PCBs, which were banned by the US government in the 1970s as a possible carcinogen;

Hughes v. Commercial Credit: a $2 million dollar settlement with Commercial Credit Corporation on behalf of Alabama Citizens regarding charges for credit life insurance;

Goodson v. Cherokee National: a $500 thousand dollar settlement on behalf of Alabama Citizens regarding charges for credit life insurance;

Ray W. McCleney, et al. v. MCD et al.,; a $310,000.00 settlement on behalf of Alabama workers for unpaid wages from a bankrupt company;


Reported Cases

Alabama State Appellate cases:

Knighten v. Bratcher, 586 So.2d 14 (Ala. Civ. App. 1991)
Henderson v. State, 650 So.2d 532, (Ala. Crim. App. 1994)
American Legion Post No. 57 v. Leahy, 681 So.2d 1337, (Ala. Sup. Ct. 1996)
Funderburg v. Black's Insurance Agency, 743 So.2d 472, (Ala. Civ. App. 1999)
Springs Industries, Inc. v. Lowe, 1999 Ala. Civ. App. Lexis 736 (October 8, 1999)
Ex parte Herron, 1999 Ala. Lexis 3, (January 8, 1999)
Waples v. Pinson, 781 So. 2d 182 (Ala. Civ. App., 2000)


Eleventh Circuit Cases:

United States v. Pounds, 50 F.3d 1038 (1995)
United States v. Virgil, 105 F.3d 672 (1997)
MS Dealer Service Corporation v. Franklin, 177 F.3d 942
Pelfrey v. Educational Credit Management Corp, 208 F.3d 945, (April 6, 2000) Cunningham v. Fleetwood Homes of Ga., 253 F.3d 611 (11th Cir., 2001) Heimmermann v. First Union Mortg. Corp., 305 F.3d 1257 (September 18, 2002) Greer v. O'Dell, 305 F.3d 1297, 1303 (11th Cir., 2002)



U.S. District Court Cases:

Braxton v. Farmer's Ins. Group, 209 F.R.D. 654 (N.D. Ala September 16, 2002);
Wood v. Cooper Chevrolet, Inc., 2000 U.S. Dist. Lexis 14958 (May 1, 2000)
Heimmermann v. First Union Mortgage Corporation, 188 F.R.D. 403, (N. D. of Ala.1999)
MS Dealer Service Corporation v. Franklin, 1999 U.S. Dist. Lexis 10662
Pelfrey v. Educational Credit Management Corporation, 1999 U.S. Dist. Lexis 16788 In re Diet Drugs Prods. Liab. Litig., 2001 U.S. Dist. LEXIS 11479 (D. Pa., 2001) Clark v. Experian Info. Solutions, Inc., 2003 U.S. Dist. LEXIS 22908 (D.S.C., 2003) Baynes v. ALLTEL Wireless of Ala., Inc., 322 F. Supp. 2d 1307 (D. Ala., 2004)

Bankruptcy Cases:


In re Tudors, 77 B.R. 904, (Bankr. N. D. of Ala., 1987). In re Malkove and Womack, Inc., 122 B.R. 444, (Bankr. N.D. Ala.1990) In re Malkove and Womack, Inc., 134 B.R. 965, (Bankr N. D. of Ala.1991) Roper v. American Health and Fire Insurance Company (In re Roper), 203 B.R. 326, (Bankr. N.D. Ala., 1996) In re Tippins, 221 B.R. 11, (Bankr. N.D. Ala. 1998) Knepp v. Credit Acceptance Corporation (In re Knepp), 229 B.R. 821,(Bankr. N.D. Ala., January 29, 1999) In re Odell, 251 B.R. 602, (Bankr. N.D. of Ala. August 2, 2000) Holcombe v. Debis Fin. Servs. (in Re Holcombe), 284 B.R. 141 (Bankr. D. Ala., 2001)

Professional Activities and Affiliations



* Association of Trial Lawyers America
* Alabama Trial Lawyers Association
* American Bar Association Mediator listed on the Alabama Mediator Roster
* National Association of Consumer Advocates
* Member of the following:
o The State Bar of Alabama
o Northern District of Alabama
o Middle District of Alabama
o Southern District of Alabama
o U.S. Claims Court
o Eleventh Circuit Court of Appeals
o U.S. Supreme Court
o Mobile County Bar Association
o Baldwin County Bar Association
o National Board of Trial Advocacy

Academic Background

B.S. Jacksonville State University 1976
J.D. Birmingham School of Law 1985
Bankruptcy

Chapter 11 Bankruptcy, Chapter 13 Bankruptcy, Chapter 7 Bankruptcy, Debt Relief

Consumer Law

Class Action, Lemon Law
Free Consultation
Contingent Fees
Rates, Retainers and Additional Information


Competitive rates on consumer bankruptcy.
Jurisdictions Admitted to Practice
Alabama
Owner

Earl P. Underwood, Attorney at Law

- Current
Birmingham School of Law(AL)

J.D (1985)
-
Professional Associations
Alabama State Bar

Member
Current
Toggle tool
There are no recently viewed profiles.
There are no saved profiles.
There are no profiles to compare.