Lawyer Rating and Reviews
Ethics and Professionalism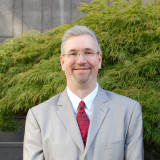 Michael is an excellent divorce and family law attorney. He has all of the characteristics that you would want in a family law lawyer. A strong mind, excellent analytical skills, superior writing skills, and a strong presence in the courtroom. I highly recommend him.
View More
›
Q. How do you know this lawyer?
Current or Former Co-Worker/Colleague
Michael is currently an associate attorney at my law firm, Washington Family Law Group, PLLC.
Q. In the cases you were involved in with this attorney, which of the following apply?
Michael has been practicing for many, many years now. And, it was a pleasure to welcome into our firm and see him work. I have given him a number of projects since being hired, and he has excelled at all of them.
Q. When did you work with this lawyer?
I have been working with Michael since 2018, shortly after he passed the Washington State bar, which was after he had practiced in New York State for many years.
Q. Was this lawyer an effective advocate/counselor and why?
Yes
Micheal is an excellent attorney and a zealous advocate. His is passionate, aggressive, dedicated, compassionate, detail oriented, and a fighter.
Q. Please rate this lawyer on the following:
Legal Knowledge:
Excellent
Michael's knowledge of the law is solid. He has worked hard to learn Washington State's divorce and family law statutes. And, it shows.
Legal Analysis:
Excellent
Michael's analytical skills are excellent. He spots issues incredibly well, and he knows how to skillfully analyze a fact pattern. He also possesses excellent research and writing skills.
Communication Skills:
Excellent
Michael is a superior communicator in every critical respect. He understands that with every divorce and family law client he helps, this is their life. And, he takes the time to make sure that they understand every issue from every possible angle. He knows that knowledge is power, and his job is to educate his clients so that they can make the best possible and most informed decision about what is truly best for them.
Ethics and Professionalism:
Excellent
Michael has a superior ethical and professional disposition. He is fair, honest, and trustworthy. His word is his bond.
Q. For which practice area(s) would you recommend this lawyer?
All divorce and family law related matters, including but not limited to the following: Legal Separation Child Custody Child Support Temporary Motions and Orders Division of Debts and Assets Parenting Plan Drafting and Modifications Spousal Maintenance and Alimony Relocation of a Child Prenuptial Agreements
Q. Which of the following skills does this lawyer possess?
Client Relations
Dispute Resolution
Document Review
Drafting
Emotional Intelligence
Financial Literacy (handling client funds)
Legal Research
Legal Writing
Litigation
Mediation
Negotiation
Oral Argument
Problem Solving
Q. I would recommend this lawyer to my family and friends
Yes