PREMIUM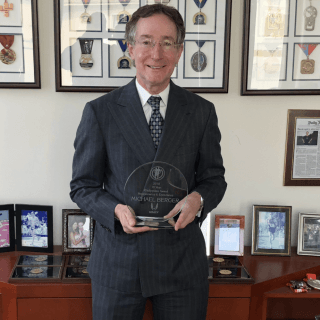 Lawyer Rating and Reviews
Ethics and Professionalism
Skill matched with knowledge equals power. His results are exceptional.
View More
›
Q. How do you know this lawyer?
Experience in a professional manner.
Q. In the cases you were involved in with this attorney, which of the following apply?
Same Client
Different Client, Same Side of Case
Opposing Client
I have worked with Michael Jay Berger in many capacities as he has been actively involved in sophisticated litigation and business matters in the Beverly Hills community for decades.
Q. When did you work with this lawyer?
Many times over several years.
Q. Was this lawyer an effective advocate/counselor and why?
Yes
Remarkable ability to think on his feet and create solutions to difficult adverse scenarios.
Q. Please rate this lawyer on the following:
Legal Knowledge:
Excellent
Mr. Berger is certified by many organizations as having specialized knowledge and his exposure over the decades to varying legal matter is unmatched.
Legal Analysis:
Excellent
He is a certified genius. Possessing knowledge obtained through thousands of cases allows Mr. Berger draw upon such experience and adapt it to a client's specific needs.
Communication Skills:
Excellent
Extraordinary grasp of language, debate champion, well read.
Ethics and Professionalism:
Excellent
Mr. Berger kicks butt in court. As a former debate champion, he quickly recognized the important issues to argue and is quite adept at reading the Judges and all parties involved.
Q. For which practice area(s) would you recommend this lawyer?
Bankruptcy and Litigation.
Q. Which of the following skills does this lawyer possess?
Appeals
Arbitration
Business Advising
Client Relations
Collaboration
Dispute Resolution
Document Review
Drafting
Emotional Intelligence
Financial Literacy (handling client funds)
Legal Research
Legal Writing
Litigation
Mediation
Negotiation
Oral Argument
Problem Solving
Project Management
Transactions
Trials
Use of Technology
Q. Please provide any additional comments about this lawyer
Hire him to have the best chance at success.
Q. I would recommend this lawyer to my family and friends
Yes