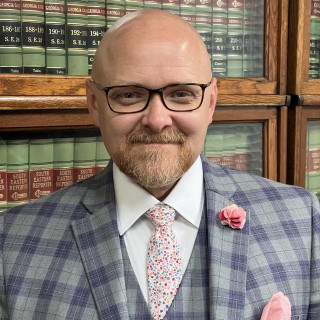 Ethics and Professionalism Michael is a wealth of legal knowledge. Even when we first met as opposing counsel (he a prosecutor, me a defense attorney) Michael knew the law so well it made it hard to argue with him on even the most minute details. He fights for his clients aggressively and the results speak for themselves.
View More
Q. How do you know this lawyer?
Current or Former Co-Worker/Colleague
I am the managing associate for Michael D. Barber & Associates PC
Q. In the cases you were involved in with this attorney, which of the following apply?
Michael and I are co-counsel on numerous cases both civil and criminal in nature.
Q. When did you work with this lawyer?
September 2013 to Current
Q. Was this lawyer an effective advocate/counselor and why?
Yes
Michael is a great attorney. His reputation in and out of the court room is as a highly skilled litigator who has a wealth of knowledge gained from working in the business courts all across the state of Georgia.
Q. Please rate this lawyer on the following:
Legal Knowledge:
Excellent
Michael looks at each case as a challenge to learn more about the law and the many facets of the legal world.
Legal Analysis:
Excellent
Put Michael in front of a white board or a courtroom full of juries and he will paint a picture that illustrates both the good and bad of each case and why his client should prevail.
Communication Skills:
Excellent
Michael has gained a reputation as a "colloquial chameleon" No matter the education or experience a person has, Michael is able to communicate clearly and make a client understand even the most complex legal concepts.
Ethics and Professionalism:
Excellent
In and out of the courtroom, Michael is very concerned about not only winning for his client, but that opposing counsel and others are treated with the respect they deserve.
Q. For which practice area(s) would you recommend this lawyer?
Criminal Defense, DUI Defense, Civil Litigation
Q. Which of the following skills does this lawyer possess?
Dispute Resolution
Litigation
Negotiation
Oral Argument
Problem Solving
Trials
Q. I would recommend this lawyer to my family and friends
Yes