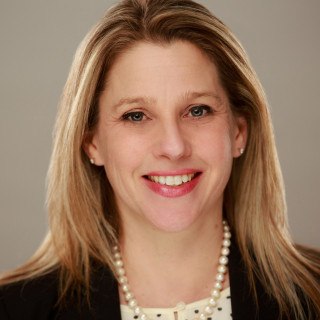 Lawyer Rating and Reviews
Ethics and Professionalism Melissa is one of a select few attorneys in the State of NJ who has devoted her entire career to criminal defense. She has tried dozens of trials before a jury. She is one of less than 30 women in the State certified by the NJ Supreme Court as a Criminal Trial Attorney. I know of no other trial attorney of this caliber who can also effectively handle her client's appellate issues. She is professional and courteous to her adversaries, and selflessly encourages and assists her colleagues.
View More
›
Q. How do you know this lawyer?
I previously worked as an Assistant Prosecutor for many years, and during this time Melissa and I were adversaries on a number of cases. More recently, since I made the decision to go into private practice, Melissa has been a wonderful mentor to me and a great friend. She provides regular guidance to me on the legal and business aspects of running a practice.
Q. In the cases you were involved in with this attorney, which of the following apply?
Between 2004 and 2018, Melissa defended clients that I prosecuted during my time as a Cape May County Assistant Prosecutor. Since 2018, Melissa has assisted me in my transition to private practice. She regularly provides me with guidance on a wide range of topics including issues related to search and seizure, evidence, and trial strategy.
Q. When did you work with this lawyer?
Melissa and I were adversaries between 2004 and 2018. Since 2018, I have consulted with Melissa regularly on a variety of legal topics related to criminal defense.
Q. Was this lawyer an effective advocate/counselor and why?
Yes
Melissa zealously defends each and every client. Her professionalism is unparalleled.
Q. Please rate this lawyer on the following:
Legal Knowledge:
Excellent
Melissa is one of the most knowledgeable criminal defense attorneys in New Jersey due to having devoted her entire legal career to the practice of criminal defense. I know of NO other attorney with this level of practical experience.
Legal Analysis:
Excellent
Melissa has handled a variety of complex legal issues in her decades of experience and, as a result, is uniquely qualified to analyze an issue quickly and effectively. This level of experience is unparalleled among the attorneys I have had the opportunity to interact with and observe.
Communication Skills:
Excellent
Melissa communicates with her clients, colleagues, and the Court in a clear, direct and respectful manner.
Ethics and Professionalism:
Excellent
Melissa has an outstanding reputation as a courteous, respectful and ethical advocate.
Q. For which practice area(s) would you recommend this lawyer?
Criminal defense and Trial Advocacy
Q. Which of the following skills does this lawyer possess?
Appeals
Legal Research
Legal Writing
Litigation
Trials
In addition to her outstanding trial advocacy skills and experience, Melissa is one of the only trial attorneys that I know that is also extremely experienced in handling a wide range of appellate Issues. This makes her uniquely qualified to more effectively handle her client's needs than ANY other criminal defense attorney that I know.
Q. Please provide any additional comments about this lawyer
I feel fortunate to be able to consult with Melissa regularly and her clients are fortunate to have her in their corner. She is a smart, hard-working, and passionate advocate who is one of the best trial attorneys I've ever observed. She is an inspiration to other defense attorneys and well-respected by the bench.
Q. I would recommend this lawyer to my family and friends
Yes