Ethics and Professionalism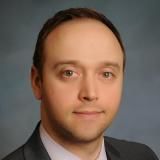 Maria is a strong and tireless advocate for her clients, using her experience and abilities at the settlement table and in the courtroom to her advantage.
View More
Q. How do you know this lawyer?
Current or Former Co-Worker/Colleague
Maria has been an Associate at Livesay & Myers, PC since October 2022.
Q. In the cases you were involved in with this attorney, which of the following apply?
Maria draws clients from the public at Livesay & Myers, PC.
Q. When did you work with this lawyer?
Maria and I have been working together since October 2022.
Q. Was this lawyer an effective advocate/counselor and why?
Yes
Maria is an effective advocate and counselor for her clients because of her knowledge, patience, methodical nature and fearlessness in the courtroom.
Q. Please rate this lawyer on the following:
Legal Knowledge:
Excellent
Maria has a strong base of legal knowledge from her many years of practice.
Legal Analysis:
Excellent
Maria effectively applies the law to the facts of her cases.
Communication Skills:
Excellent
Maria is a strong communicator with her clients, opposing counsel and judges alike.
Ethics and Professionalism:
Excellent
Maria operates with the highest level of ethics and professionalism.
Q. For which practice area(s) would you recommend this lawyer?
Divorce, custody, visitation, child support, spousal support, protective orders, etc.
Q. Which of the following skills does this lawyer possess?
Client Relations
Document Review
Drafting
Emotional Intelligence
Financial Literacy (handling client funds)
Legal Research
Legal Writing
Litigation
Mediation
Negotiation
Oral Argument
Trials
Q. I would recommend this lawyer to my family and friends
Yes