PREMIUM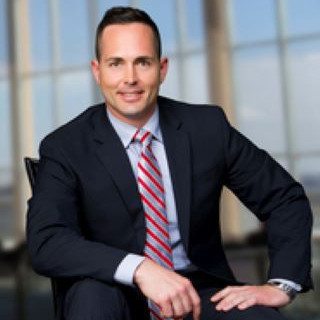 Ethics and Professionalism
Based on working closely with him and at times against him, Attorney Wood consistently proved he is among the best.
View More
Q. How do you know this lawyer?
Current or Former Co-Worker/Colleague
We served in the Air Force together.
Q. In the cases you were involved in with this attorney, which of the following apply?
Same Client
Different Client, Same Side of Case
Opposing Client
We worked together on several cases.
Q. When did you work with this lawyer?
2006-present.
Q. Was this lawyer an effective advocate/counselor and why?
Yes
Excellent in all aspects. Definitely cares about his clients.
Q. Please rate this lawyer on the following:
Legal Knowledge:
Excellent
Understands all aspects of criminal and military law — he knows how to try a case.
Legal Analysis:
Excellent
One of the very best I have ever worked with. He knows what matters and focuses on that.
Communication Skills:
Excellent
Always responsive to clients and highly effective in the courtroom.
Ethics and Professionalism:
Excellent
He has high integrity and character. A model military officer and gentleman.
Q. For which practice area(s) would you recommend this lawyer?
Military law and criminal law
Q. Which of the following skills does this lawyer possess?
Appeals
Client Relations
Legal Research
Legal Writing
Litigation
Oral Argument
Problem Solving
Q. I would recommend this lawyer to my family and friends
Yes