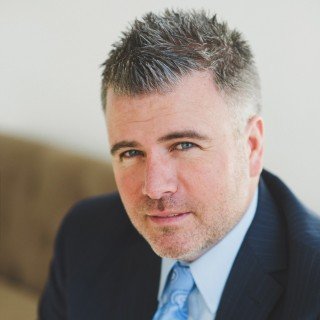 Lawyer Rating and Reviews
Ethics and Professionalism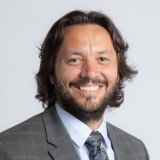 Kyler Ovard is a real trial attorney. As Clarence Darrow famously coined, "The only real lawyers are trial lawyers, and trial lawyers try cases to juries."
View More
›
Q. How do you know this lawyer?
Current or Former Co-Worker/Colleague
Kyler and I are both criminal defense lawyers, and we have worked together on multiple cases as co-counsel. We have also represented different co-defendants in the same cases. We frequently consult one another about our own, separate cases and conduct joint research of case law.
Q. In the cases you were involved in with this attorney, which of the following apply?
Same Client
Different Client, Same Side of Case
We were co-counsel on a murder case. We also represented different clients on the same side of a case.
Q. When did you work with this lawyer?
2014 - Present
Q. Was this lawyer an effective advocate/counselor and why?
Yes
Kyler Ovard is unrelenting in his advocacy and pursuit of justice on behalf of his clients. He will explore all angles and avenues and raise every potential issue throughout the proceedings of a case. Kyler is friendly and well-liked, and he is able to effectively communicate with judges, prosecutors, and jurors about the law and the interests of his clients.
Q. Please rate this lawyer on the following:
Legal Knowledge:
Excellent
Kyler stays current on all statutory, rule, and procedural changes in both Utah State Courts and the federal court system. He also uses his legal knowledge to advocate for policy changes at the state level.
Legal Analysis:
Excellent
Kyler Ovard's vast knowledge of appellate case law allows him to succinctly and efficiently analyze his cases and properly apply court case precedent to substantiate his legal theories and arguments on behalf of his clients.
Communication Skills:
Excellent
Kyler is both personable and professional. He makes himself available at all times and hours for his clients, colleagues, and the courts. If he doesn't answer a phone call or text immediately, it is always returned within a few hours.
Ethics and Professionalism:
Excellent
Kyler takes his code of professional conduct very seriously. He abides not only by the rules that govern professional conduct, but also by the highest standards of integrity both personally and professionally.
Q. For which practice area(s) would you recommend this lawyer?
Criminal Law: DUI, Sex Crimes, Violent Crimes, Fraud, Financial Crimes, and Drug Crimes
Q. Which of the following skills does this lawyer possess?
Client Relations
Collaboration
Dispute Resolution
Document Review
Drafting
Emotional Intelligence
Financial Literacy (handling client funds)
Legal Research
Legal Writing
Litigation
Mediation
Negotiation
Oral Argument
Problem Solving
Pro Bono and Community Services
Project Management
Transactions
Trials
Use of Technology
Q. Please provide any additional comments about this lawyer
Kyler Ovard's tenacity is unmatched. He will work tirelessly to procure a resolution with maximum material benefit to the client; when this is not a possibility, Kyler will take any case to a trial by jury.
Q. I would recommend this lawyer to my family and friends
Yes