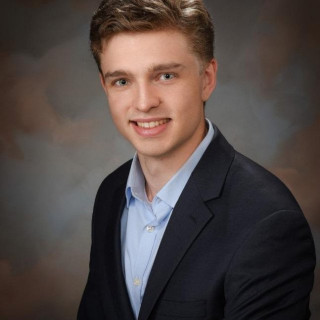 Claimed Lawyer Profile
Q&A
Business Law

Business Contracts, Business Formation, Partnership & Shareholder Disputes

Estate Planning

Health Care Directives, Trusts, Wills
Professional Associations
State Bar of Colorado

&nbsp# 56571

Member
Current
3 Questions Answered
Q. Im beneficiary to a will in Colorado, but the owner of the will had me sign and got it notarized. Was I supposed to sign

A: For answering your question, I presume you mean that you signed the will as a witness. Generally speaking, a will is still valid on its face when signed by the testator (creator of the will), signed by two witnesses, and notarized. Here are some points to consider: Under Colorado law, a beneficiary of a will is generally allowed to serve as a witness to the execution of the will. However, it is important to note that having a beneficiary serve as a witness can raise questions of potential conflict of interest, which may be subject to legal challenge. Colorado Law (CRS § 15-11-502) provides that any person who is generally competent to be a witness may act as a witness to a will, including a beneficiary or the spouse of a beneficiary. However, if the witness is also a beneficiary of the will, the gift to that beneficiary may be voided, unless there are at least two other disinterested witnesses who sign the will. It is generally advisable to have witnesses who are not beneficiaries of the will, to avoid any potential conflict of interest or legal challenge. If the creator of the will is worried about a challenge to the will by another interested party, it is advisable to execute a will with a notary and two disinterested witnesses.
A: For your two daughters, specifying how much you would like to give each of them (90% to one, and 10% to the other in this case) is almost as simple as saying just that in a properly executed will. Wills can leave what are called "bequests" to different individuals, and you can specify however much you would like to give to any individual with your will. If you are concerned about one of your daughters squandering the money or are otherwise concerned with the government taking the property you give, the will can create what is called a "spendthrift trust." This trust can manage that 10% of the property you decide to give to her for that disabled daughter's well-being, but she technically does not own that property; it is merely being dispensed in intervals per your instructions that you put in the trust for her health, well-being, bills, or whatever you deem appropriate. The spendthrift trust is then run by a trustee, which is someone that you think is responsible to manage this trust on the disabled daughters behalf (it could even be the other daughter if you think she is a good fit for the job). For both of these matters, however, I strongly suggest seeking a Colorado attorney to advise you with drafting a will containing these provisions. Even though the first matter of giving 90% to one daughter and 10% to the other is simple to draft, failing to create the will properly may subject your estate to "intestate succession," which based on the information provided would mean each daughter would end up with 50% of the entire estate.
A: Generally speaking, you are not responsible for the debts of another person, even if its your husband's medical bills as in this case. Since they are in his name only and you did not sign anything personally guaranteeing payment, you are not responsible for that debt. However, your husband's estate is still responsible for paying that debt. As his estate goes through probate, the hospital can make a claim against the estate in order to satisfy the debt. If you are a beneficiary of his estate, this may affect how much you receive from his estate, and thus can affect you indirectly.
View More Answers
›
Toggle tool
There are no recently viewed profiles.
There are no saved profiles.
There are no profiles to compare.