 Lawyer Rating and Reviews
Ethics and Professionalism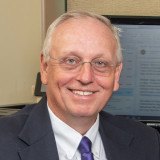 He has honed and perfected his skills making him a very formidable lawyer.
View More
›
Q. How do you know this lawyer?
Current or Former Co-Worker/Colleague
I have co-counseled with Mr.Kuehner on several cases.
Q. In the cases you were involved in with this attorney, which of the following apply?
Different Client, Same Side of Case
We were co-counsel on a several cases including a horrific wrongful death /personal injury automobile crash each representing different occupants.
Q. When did you work with this lawyer?
several cases over the last 20 years
Q. Was this lawyer an effective advocate/counselor and why?
Yes
Kevin is a top flight attorney. He knows the medicine cold and a terrific trial advocate. Very dynamic and charming in front of a jury.
Q. Please rate this lawyer on the following:
Legal Knowledge:
Excellent
He knows the law cold and uses his superior argument skills to very effectively advance his clients case
Legal Analysis:
Excellent
He is a quick study and gets to the heart of legal issues . His motion papers are some of the best I have ever read.
Communication Skills:
Excellent
His courtroom skills are very advanced taking advantage of the most recent trial techniques and psychology
Ethics and Professionalism:
Excellent
I trust him implicitly— he is honest and straightforward . He does exactly what he says he will do.
Q. For which practice area(s) would you recommend this lawyer?
Medical malpractice and personal injury
Q. Which of the following skills does this lawyer possess?
Legal Research
Legal Writing
Litigation
Negotiation
Oral Argument
Problem Solving
Trials
Use of Technology
Q. Please provide any additional comments about this lawyer
One of the finest medical malpractice attorneys in Syracuse and the surrounding area. You be hard pressed to find better
Q. I would recommend this lawyer to my family and friends
Yes